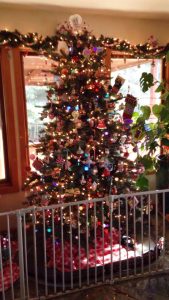 In the Kitchen at Christmas with Christine Feehan
I come from a large family and my mom was a stay-at-home mom who cooked for us.  She was an amazing cook!  Not just because the meals were delicious, but because they were made with love.
As you might imagine, Christmas was a big deal for us growing up.  So, when I had a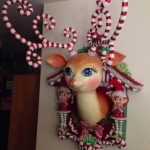 family of my own, Christmas quickly became one of my favorite holidays.   There's something about the joy and wonder that Christmas brings to children that reflects in their eyes and heart.  I wish I could wrap myself inside that always and it becomes its own warmth.
My family loves food.  We spend a lot of time in the kitchen over the holidays so I like to decorate there.  We have a tree just for the kitchen, as well as displays and other fun things.  That extends into the dining room as well.  The first year we put a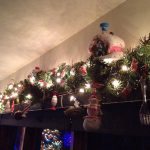 tree in the kitchen it was 2-feet tall.  My grandchildren love to help decorate this tree and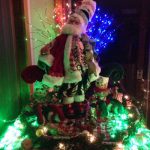 each of them calls it their tree.  The second year the tree went up it was 4-feet tall.  Now the "grandchildren's tree" is 6-feet tall!
To be surrounded by delicious food, wonderful memories, joyous decorations and family is, to me, the best gift of the holiday.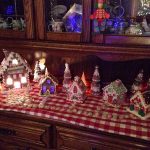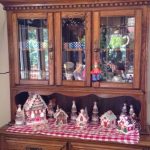 Check out Christine's latest release:  VENGEANCE ROAD — releasing January 29, 2019!!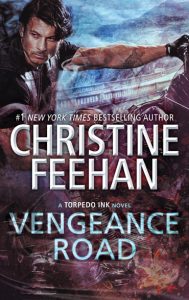 They survived a brutal upbringing in a Russian training facility for assassins. But these men still have a long way to travel for redemption. . .
Breezy Simmons was born into a ruthless motorcycle club—and now that she's out, she's never going to be that girl again. But when her past catches up with her, Breezy must go to Sea Haven to seek out the man who almost destroyed her. The man who chose his club over her and left her feeling used and alone.
As vice president of Torpedo Ink, Steele is ride or die for the brothers he lived through hell with. He never thought he'd find something as pure as his feelings for Breezy, or that keeping her safe would mean driving her away with cruel words that turned her love for him to ash.
Now, Steele won't let her walk away twice. He'll do whatever it takes to make Breezy his woman again—especially when he learns the real reason she came to him for help, and that the stakes are higher than he ever could have imagined. . .
You can read an excerpt here.
About The Author: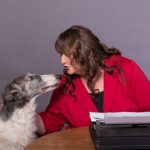 I live on the beautiful Northern California coast and draw much inspiration from the beauty around me. I've always been a writer, for as long as I remember. My sisters were forced to read all of my books from the time I could write a story on paper.
I love family. I love my brothers and sisters, my children, my grandchildren and my great grandchildren. My home was always full of kids and children give me so much joy.
I also love my "sisters of the heart", those friends who have supported me through my life, laughed with me, cried with me and loved me regardless of how crazy my life got. I am a strong supporter of women helping each other which is why I became a third degree black belt and taught self-defense to women who'd been abused.
I love people and dogs, good books and great coffee and I'm lucky to know just how blessed I am.
To learn more about Christine visit her website.