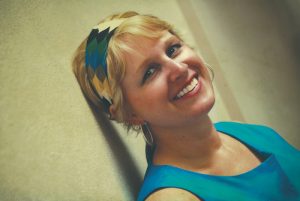 Behind The Words with Susan May Warren
Welcome, Susan!
You are well known for your action-packed novels full of heroic characters who must overcome tremendous odds. How did you become so skilled at writing these high-stakes adventures?
I love research! I spend hours reading autobiographies and watching documentaries about Denali, or hurricanes (Heart of a Hero) and I have an army of go-to heroes and heroines who help me get my facts right, from firefighters to hotshots to SAR personnel to active military (any mistakes are mine, though!). And, frankly, I like to try some of the high-stakes stuff my heroes do, like diving, sailing, hiking, and climbing. (Although I do draw the line at abseiling down the side of Denali, or trying to survive gale force winds . . .)
What drew you to this style of writing?
I've always liked suspense and adventure, and I love survival shows. It felt like the right genre for me to dive into epic adventure (and romance). Also, any book with a team of heroes and heroines trying to save lives is one I want to know and spend time with, so creating this series was like hanging around my favorite kind of people—brave, smart, sacrificial, and fun!
In your new series, you introduced readers to the Jones, Inc., team, which is comprised of ex- military, formers SEALs, and pararescue jumpers. What type of research was required to accurately portray these roles?
Not only did I have to learn how to do the SAR stunts, but I had to dive into military procedures, PTSD, lingo/jargon, and characteristics of spec ops soldiers. Thankfully, I have a son in the Navy, and a number of friends both in and out of the military. And I'm a junkie of SEAL team books, movies, television, and documentaries. I am sure I got things wrong, but I tried to bring home the realities as well as a few insider moments of former military heroes.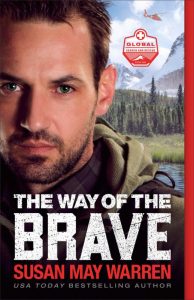 In both your Montana Rescue series and in your Global Search and Rescue series, weather plays a huge role in creating adrenaline-inducing storylines. How did you learn so much about weather and storms?
Annnnd, more research! I started looking into storms when I wrote A Matter of Trust, (blizzard) and then continued it in Troubled Waters (hurricane) and Storm Front (tornado). In Storm Front, one of my characters was a storm chaser, so I dove deep into that life, which included how to predict and understand storms. I'm now a very boring person at parties, as I dive into how a storm develops, how to survive a tornado, and what you're looking at when you see the ocean receding (and I may or may not be a weather channel junkie!).
Each book in the Global Search and Rescue series introduces readers to new characters. Can you please tell us about the two protagonists in The Heart of a Hero?
Jake Silver is a sweet guy hiding a bitter past. Not only did he separate from the military because of a terrible mistake he made, but he first ran into the service after a brutal tragedy from his childhood. Of course, he's not about to talk about any of this, so he hides it behind his happy-go-lucky demeanor. But Jake is also the guy who doesn't give up, and he'll give his life for you, even if you don't want him to . . . which is the problem with Aria, our heroine. She already had someone give their life for her, and now, her job as a pediatric surgeon is to save lives, not cost them. The problem is, Jake and Aria share an—ahem— moment together (and fear not, it's PG-ish, but still, there's issues). So when Jake and Aria find themselves trapped together during a hurricane, well, let's just assume it's awkward. And then it's dangerous. And then, when they have to make difficult choices to survive, it just might turn deadly.
Readers not only love your gripping plots but also relish the romance that makes its way into your novels. What is your secret for creating swoon-worthy novels while still keeping readers on the edge of their seats?
It's all about the heart, and how the hero and heroine reach inside and heal each other's deep wounds. So first, we need to discover the wounds (half the fun is getting to the heart of the matter!) and then we have to figure out how they heal them. Of course, there is physical attraction, and high-stakes issues, but I think the heart of the matter is the healing they bring to each other. I've always said that the way a man treats a woman wins her heart, and likewise, the way the woman lets the man be a hero wins his heart, so I just let that play out on the page, and . . . swoon!
The Heart of a Hero is the second book in the Global Search and Rescue series. What is the title for the third book in this series and when is it scheduled to release?
The third book is called the Price of Valor—it's one of my favorite stories, featuring Hamilton Jones, who is searching for someone he thought was dead . . . someone who has secrets that could change the nation. Part of the book takes place in Italy, so it was fun to write about a country I love to visit (and not far from my son's base in Sicily!). It's a little different, but still high stakes, high adventure, high danger . . . and lots of delicious romance!
How can readers connect with you?
Visit me online at: www.susanmaywarren.com or on FB at https://www.facebook.com/SusanMayWarrenFiction/
Thank you for joining us today, Susan!
Synopsis: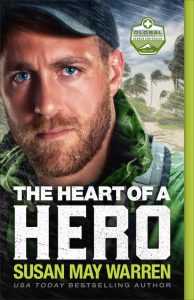 Jake Silver may not be able to put the memories of his time as a sniper and Navy SEAL behind him, but at least he can put his skills to use as a part of the Jones Inc. rescue team. Saving the life of pediatric heart surgeon Dr. Aria Sinclair on Denali helped too. Now he can't get her out of his head, and when he hears she is in the path of a hurricane down in Key West he can't help but jump on a plane to rescue her.
Aria has dedicated her life to helping children born with defective hearts. After all, she was one of those children. Now driven to succeed, she lives a lonely, stressful life. One she would have lost on Denali if it hadn't been for Jake. Jake is exciting and handsome, but he's also dangerous, and she's already lost one person she loves. She can't bear it again.
It's not until she finds herself trapped in the middle of a category 4 hurricane that she can admit she needs Jake desperately. With their very survival in the balance, can they hope for a second chance at life . . . and love
Author Bio:
Susan May Warren is the USA Today bestselling, Christy and RITA award–winning author of more than eighty novels whose compelling plots and unforgettable characters have won acclaim with readers and reviewers alike. The mother of four grown children, and married to her real-life hero for nearly 30 years, she loves travelling and telling stories about life, adventure and faith.
Find her at: 
https://www.facebook.com/SusanMayWarrenFiction