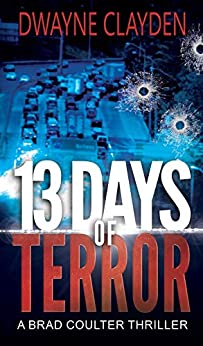 13 DAYS OF TERROR — Book Four of the Brad Coulter Thriller Series by Arthur Ellis Award Finalist Dwayne Clayden
Monday Morning.
A man drops dead in the parking lot of a car dealership in downtown Calgary. No one knows where the shot came from. No one knows why the victim was targeted. The shooter? Invisible. An hour later, another body hits the ground. Random victim, random location. A sniper is terrorizing Calgary. Detective Brad Coulter has just returned to work after a leave of absence. He is thrown directly into the fire and tasked with stopping what is rapidly becoming one of the city's deadliest killers. The shooter leaves no evidence behind but taunts Brad with notes addressed directly to him. As the death count rises, city-wide panic ensues. It is a race against time. But how can Brad hunt a ghost?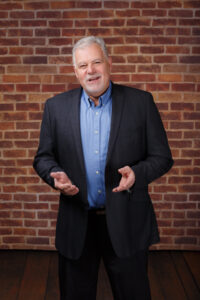 ABOUT THE AUTHOR:
Dwayne Clayden writes crime thrillers. Dwayne was born and raised in Calgary, and  resides in Bowness.
Crisis Point, Dwayne's first novel, was a finalist for the 2015 Crime Writers of Canada, Arthur Ellis Awards.
13 Days Of Terror is the newest novel by Dwayne and is the fourth novel in the Brad Coulter Thriller Series!
In his 40-year career, Dwayne has served as a Calgary Police Officer, Calgary Paramedic, tactical paramedic, firefighter, emergency medical services (EMS) chief, educator, and Academic Chair at SAIT.
Dwayne is a popular speaker at conferences and to writing groups presenting on realistic police, medical and paramedic procedures.
The co-author of four paramedic textbooks, he has spoken internationally at EMS conferences for the past three decades.
More information can be found about Dwayne at:
DwayneClayden.com and at Amazon: https://www.amazon.com/Dwayne-E.-Clayden/e/B0034PT4RI