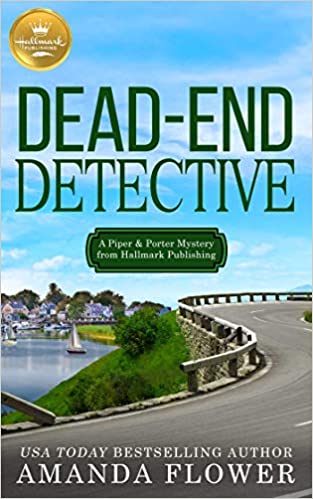 Dead-End Detective: A Piper & Porter Mystery by Amanda Flower
Darby Piper is in shock. Samantha Porter—her mentor and business partner at Two Girls Detective Agency—has died in a car crash, and it doesn't look like an accident. In fact, evidence is pointing toward Darby.
Darby had expected to inherit Samantha's half of the agency, but Samantha had recently changed the will to leave it to Tate Porter, her nephew, who returns to town.
Tate is no P.I. He's a veteran, a world traveler, and something of a mystery himself. But as he helps Darby delve into secret histories and real estate development plans, he does seem to have a knack for the job. Can Darby prove her innocence? And will the agency have a future?
***********FOLLOW THIS LINK TO READ AN EXCERPT
ABOUT THE AUTHOR:
Amanda Flower, a USA Today bestselling and Agatha Award-winning author of over twenty-five cozy mystery novels, started her writing career in elementary school when she read a story she wrote to her sixth grade class and had the class in stitches with her description of being stuck on the top of a Ferris wheel. She knew at that moment she'd found her calling of making people laugh with her words. In addition to being an author, Amanda is a former librarian with fifteen years experience in Northeast Ohio.