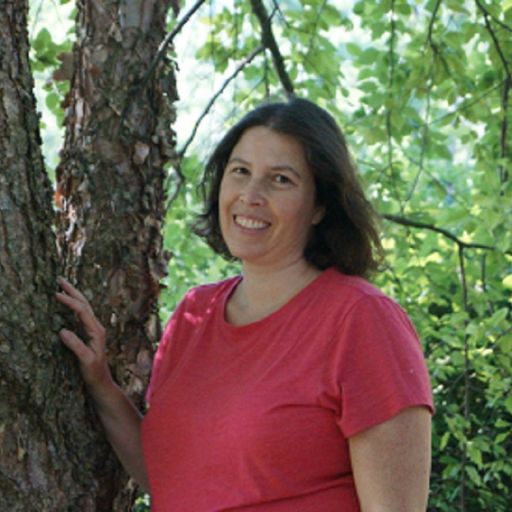 Special February Feature – Meet The Romance Author
Welcome Kristine!
Love Stitches ~ by Kristine Raymond
Ah, February!  The month that epitomizes romance – flowery prose, heart-shaped jewelry, chocolates, and roses.  I'm Kristine Raymond, and romance was my go-to genre when I first began writing.  I started off with historical western romantic suspense – the Hidden Springs series; nine books (so far) of couples finding true love while battling hardships in the Old West.  Contemporary romance came next with the publication of the Celebration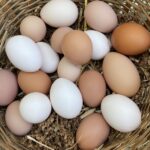 series and Seasons of Love.  These days, my plotlines follow a less-romantic route as I pen cozy mysteries, but my heart never strays far from a great Happily Ever After.  Gives you the warm fuzzies, doesn't it?
Speaking of warm, February has some of the coldest temperatures of the season in my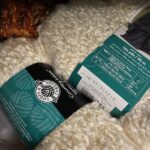 neck of the woods.  And since not freezing to death is right up there with mushroom pizza and a mug of hot chocolate laced with butterscotch schnapps, what better wintertime hobby for me to take up than crocheting?
Funny story – both my mom and grandmother tried to teach me to crochet but their lessons never took.  It was only after I got married and my new groom showed me how to chain stitch that it finally clicked.  The first thing I made was a single chain stitch blanket for our queen-sized bed.  You read that right.  A SINGLE CHAIN STITCH QUEEN-SIZED BLANKET!  I think I finished it sometime around our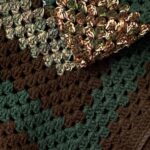 fourth wedding anniversary.  Lol.  Oh, and the colors I chose?  Bright turquoise and tan (we lived in the Southwest).  Kinda hideous to look at, but I was proud of my accomplishment.
As sometimes happens, I lost interest in my hobby as my life took off in a different direction, and it was years before yarn's soft and delicate fibers enticed me with their siren's song.  I was living in a different state by then, and one of my co-workers was an avid crocheter.  She lent me a pattern, taught me stitches beyond the single chain, and I was hooked – pun totally intended.  Every spare moment I could find, my yarn and crochet hook appeared, and rows were added to whatever project I was working on at that moment.
Though I can crochet a variety of stitches (single chain, double chain, triple chain, shell, V stitch, puff stitch, staggered spike stitch), anything other than flat, straight rows elude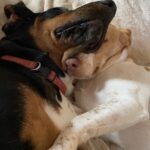 me.  None of those cute stuffed animals or toilet paper roll coverups for this gal.  Still, I've crafted some pretty cool scarves and afghans over the years.  I think my favorite – and most challenging – was Christmas Wreaths.  It's a mile-a-minute afghan, hooked in strips (that sounds dirty, doesn't it?), and I gave it to my mom as a present that year.  I still have the pattern and bins full of yarn – maybe I'll stitch up one for me.  When I'm not writing, of course.
Remember the Celebration series I spoke of earlier? Reservations for Two is the second book in that series and is full of hearts and love and all sorts of mushy stuff – a perfect read for love month!  High school sweethearts, Loren and Madison, are reunited twenty years after an impulsive mistake on Loren's part broke them up weeks before graduation.  Still heartbroken, does Madison forgive his betrayal or hold a grudge that prevents their second chance at love?  You'll have to read to find out!
Here's a look at Kristine's latest romance release: RESERVATIONS FOR TWO: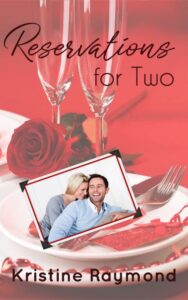 Welcome to Celebration
Tall, charming, and incredibly handsome Loren Hamilton can have any woman he wants – except the one who's never forgiven him for breaking her heart. When they're thrown together at his best friend's wedding, he's determined to win her over, but a misunderstanding may cause him to lose her forever.
Madison Sinclair had hoped her years away from Celebration – and Loren – would lessen her feelings for him. She was wrong. Her attraction to him as strong as ever, she lowers her guard until circumstances lead once again to heartbreak, but upon learning the truth, will she be the one seeking a second chance?
Excerpt – RESERVATIONS FOR TWO:
"Madison, wait."
"Let go of me."  Ice dripped from the words.
Loren dropped her arm, positioning himself between the door and the woman who hated his guts.  "I want to talk for a minute."
Crossing her arms, she tilted her head back to afford herself a better view.  Damn, he looked good!  Better than good.  Delicious!  Keeping her tone measured, a herculean feat considering her rapidly beating pulse and galloping heart, she asked, "What makes you think I'd be interested in anything you have to say?"
"Damn it, Madison, do you have to be so damned confrontational?" Loren spat out, allowing his irritation free rein to keep from doing what he wanted to do – pull her into his arms and kiss her breathless.
"I'm being confrontational?" she snapped.  "All I did was ask a question."
"It was the way you asked it," he sputtered, raking his fingers through his hair.  Rather than detracting from his appearance, the spiky, hair-askew style made him sexier.
Madison swallowed hard, resisting the urge to follow his fingers and thread her own through his hair the way she'd done a lifetime ago.  Instead, she stood silently, not trusting herself to speak.
Loren inhaled deeply then quickly exhaled for fear of becoming intoxicated on, of all things, the herbal scent of her shampoo.  Apparently, she still used the same brand she had in high school, and the flood of memories the mix of lavender and rosemary brought back hit him like a physical blow.  He turned his head to the side, scanning the room, fighting to regain his equilibrium.  It didn't help.  As long as she was standing within reach, he was a goner.
"Look, for the time being, we have to get along for Joe and Monica's sake, whether we like it or not.  All of this wedding stuff will be over in a month, and then you can go back to pretending I don't exist."  The statement came out more sarcastically than he intended.
Madison's eyes narrowed.  At that moment, only her friendship with Monica prevented her from backing out of the whole affair.  He was going to put it all on her, was he?  The rat!  Fine!  If he could play it cool, so could she.  "That sounds like a plan to me.  Anything else?"
"A suggestion.  You should wear a black dress for the ceremony – you know, to match your heart."  His smug expression faltered at the flicker of pain in her eyes, gone so quickly he might have imagined it.
"Always the charmer, aren't you, Loren?"  She brushed past him, taking care to keep any part of her body from touching his.  "Don't you have a date to get back to or are you going solo tonight?  I can't remember, and I left my scorecard at home.  Or should I say scorebook?  I swear, the way you go through them, pretty soon you'll have to cross state lines to find a date!"
His lips narrowed to a thin line.  "Jealous?"
"Hah!"  She lowered her voice to a whisper.  "I'm not jealous of you, Loren; I feel sorry for you.  Sorry you let the best thing you ever had in your life slip away, all because you thought the grass was greener under the bleachers.  I loved you.  I wanted to marry you – "
"Madison, we were seventeen – "
"Yes, we were.  And now we're adults.  And just so we're clear, please make note that I used the past tense."  She paused, taking time to form the lie.  "I've moved on, Loren, and so should you.  There will never be anything between us, so can't we stop with the petty insults and jabs?  They're beneath us both."
Loren absorbed her words, wondering why after all these years her rejection still hurt so badly.  "I'm willing to give it a shot.  Truce."
She eyed the hand he extended.  Worried that the second her skin touched his, she would break down and confess her falsehood, the thought crossed her mind to simply walk away.  But he was making an effort, and she owed it to him to do the same.  Steeling herself against the onslaught of emotion she knew was inevitable, she took his hand and squeezed briefly before dropping it like a hot coal.
It was enough.  That fleeting touch was all it took to ignite the ember of desire she'd buried so long ago and worked so hard to keep extinguished.  Before he could witness the destruction of the carefully constructed parapet around her heart, she turned and hurried out of the room and out of the restaurant.
There you have it!  Reservations for Two.  Available in e-book and paperback at your favorite book retailer.
Thanks for joining me today at Reader's Entertainment Magazine.  I wish you true love in whatever form that may be – significant other, furbaby, wine – no judgment here. 😉
About the Author
When not turning her latest idea into a book, Kristine Raymond stays busy chasing after her Beagle and Basset Hound puppies (when they're not sleeping), collecting freshly-laid eggs from the chicken coop, and baking breads and desserts on cold winter days using the aforementioned eggs.
You can find links to all of her books on her website or follow her on Facebook and BookBub.