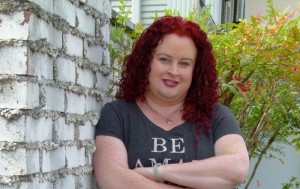 A Guest blog for Women's History Month
Women Who Have Influenced Me by Anna J Stewart
It is safe to say I would not be where I am today without a number of women, mostly authors, who have personally influenced me. From receiving an encouraging response to a fan letter I wrote to Nora Roberts when I first started thinking about becoming a romance author, to working as an assistant to author Brenda Novak (she taught me so much about the business), to my own grandmother and mother, who only ever supported and encouraged my dream of becoming a writer, my life has been touched by many who have guided me along the way.
But there are also women who never had any idea they had an effect on me. Women who lived in a completely different world of celebrity and accomplishment and have been part of my life for as long as I can remember.   
I was a kid of the 70's, and my mind from day one, was filled with stories from the books I could not put down. I'd invent my own stories and act them out in my room (I was also an only child), and it never occurred to me there could be more than that. Until one day in 1977, when I stepped into a movie theater and watched the fluorescent yellow lettering scroll up the screen and take me to a galaxy far, far away.
Sassy, spunky, determined, and didn't take crap from anyone Princess Leia didn't only become part of my life that day because she was a heroine like no other I'd ever seen on screen before. Her strength and visceral connection to me was due to one important factor: who portrayed her. Carrie Fisher was awe inspiring, for me as a seven-year-old, to even now, as a fifty-year-old. Carrie didn't start and stop with Leia, she used that platform and that success to catapult her to success both in front of and behind the camera as a screenwriter and script fixer. Her no-holds-barred, filter less attitude cut through society's niceties and reminded me, as someone who was only beginning to discover what I wanted to become, let me see someone who accomplished what she set out to—in spite of the roadblocks in her way. Her wit and humor transcended the human language and made me realize how complex thought, reaction, and commentary could be. She, along with my favorite authors, ignited a love of words that burns to this day.
Speaking of someone facing roadblocks. Growing up, I was lucky enough to be introduced to classic Hollywood movies at a very early age. While I loved the adventure and romance of the Robin Hood and Captain Blood era, it was seeing Marilyn Monroe in Gentlemen Prefer Blondes that caused an obsession that lasts to this day. I have no idea what sparked the connection. Perhaps it was learning we shared the same birthday or that, as I soon learned details of her existence, led such a tragic and misunderstood life. The mystery of her death was of course fascinating, especially to a blooming fiction-writing mind, but there was just this… aura about her I couldn't look away from. I read countless books about her life; watched every single one of her movies; devoured interviews and quotes and spent ages puzzling over what might have been. To have accomplished everything she did by the time she died at 36, despite some horrific circumstances and decidedly misogynistic behavior by so many in her life, showed me that there are ways to work around life. She also showed me that what you see on the outside isn't usually anything close to what's going on the inside. We all wear masks. Some more visible—and damaged—than others.
With Carrie and Marilyn in my inspiration pockets, my most recent inspiration comes from a different direction. Julia Child was, by most estimations, one of the most unique and undefinable humans to ever walk the planet. Between her Amazonian stature and voice, she was different from the start, but she never let that get in her way. Her positivity as she explored the life she wanted to lead, was bombastic and contagious. I can remember seeing her show on the kitchen TV as my mother cooked along with her. Julia was hypnotic while entertaining and oh how she could laugh at herself. She taught me that mistakes, not necessarily successes, are what we learn from and that we should embrace them with as much joy as we do accolades. As someone who loves to cook and bake as well as write and create, I find myself thinking not only of Julia, but of Carrie and Marilyn, and how, if they hadn't lived the lives they did, if they hadn't taken the chances they took, my life may very well have turned out very differently.
Thank you, ladies. Whatever lies beyond, I hope you're all having a marvelous time.
Here's a look at Anna's latest release:
Colton 911 Chicago: Undercover Heat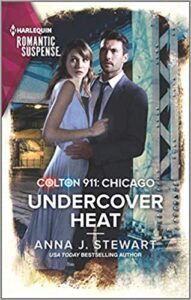 When her life is upended, a detective goes undercover to save it…
After tragedy strikes, chef Tatum Colton buries herself in her job. Detective Cruz Medina soon rocks her world once again, claiming criminals are using her restaurant as a front for nefarious activities. Cruz needs Tatum's help to go undercover as her sous-chef, putting them both in the line of fire. But when things get hot in and out of the kitchen, can Cruz protect Tatum and their growing bond?