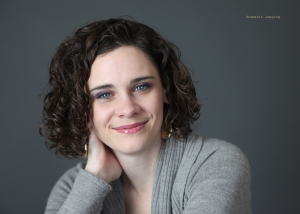 Jumping universes with author DelSheree Gladden
Native to New Mexico, DelSheree Gladden and her husband spent several years in Colorado for college and work before moving back home to be near family again.
There, she, her husband, and two children love have their seventeen cousins close by again. They also love having all the neighbor kids over to play, which has made DelSheree's house the unofficial summer and after school hangout spot.
When not writing, you can find her out and about with my family or sneaking a few minutes for one of her many hobbies she never seems to have time for.
For her day job… she spends time trying not to get bitten by small children at work as a dental hygienist.
With 14 different projects in print, DelSheree has a plethora of characters for all of you to read about.
Her most recent release, a young adult retelling of Jane Austen's Persuasion, What Had to Be Done, is available now.
You can find DelSheree at her website and on FB, TW, IG, PN, YouTube, and Amazon.
HERE'S A LOOK AT DELSHEREE'S LATEST RELEASE WHAT HAD TO BE DONE: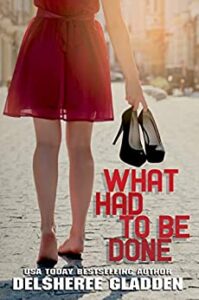 Everyone has bad days.
Anna Elizondo is going on three years of bad days.
It started with her mother's illness and eventual death, continued with a decision that ruined a friendship, and culminated in her father announcing they were broke and moving away right before her senior year of high school.
Maybe a fresh start will turn things around. Or maybe it will put her face to face with her former best friend, Felix, and the hatred in he still carries for her.
The only bright spot in Anna's move to Santa Fe is meeting her new swim coach, a long-time hero who has big plans for her athletic career. The pool is her refuge, but she can't hide there forever. Living in a small town makes it impossible to stay out of Felix's way, and unlikely their history will remain just between them for long. If Anna can't find a way to make things at least tolerable with Felix, it's going to be a very long summer.