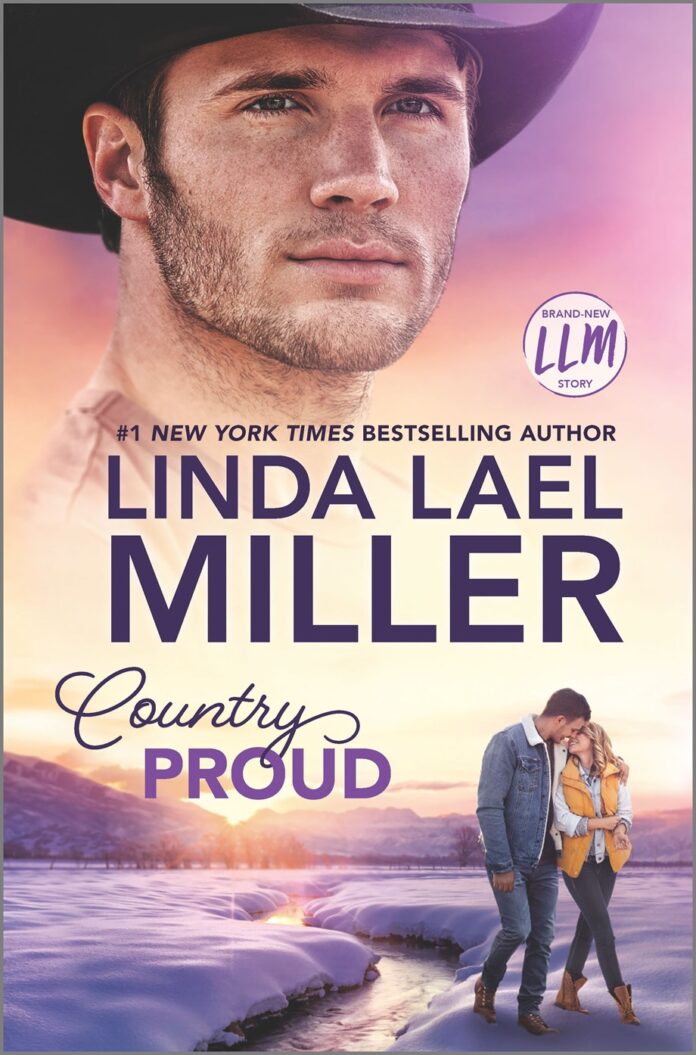 COUNTRY PROUD BY LINDA LAEL MILLER
Don't miss COUNTRY PROUD, the second book in Linda Lael Miller's Painted Pony Creek series about three best buddies whose strength, honor and independence exemplify the Montana land they love.
There's something missing from Eli Garrett's life He loves being the sheriff of Painted Pony Creek, Montana so it's not his job. He's had the same two best friends since they were kids and he's grateful for them so it's not that. But ever since his buddy, Cord found love and got married recently, Eli has a sneaking suspicion that he wants what Cord has. And there's a beautiful woman that has caught his eye–someone who's returned to town fairly recently that he can't get off his mind. Brynne Bailey is spirited and compassionate, and bantering with her makes Eli feel alive again. But he suspects there's a secret from her past that she's keeping from him…
First love always burns brighter…
Sheriff Eli Garrett is grateful for the good things in this life. Like his two best friends since childhood. A job that he loves. Enough land under the big skies of Montana to make a man feel free. And Brynne Bailey, finally back home in Painted Pony Creek to stay. Brynne was his high school sweetheart—and the girl he'd betrayed all those years ago. But now, with a new year right around the corner, it's time to make amends and see what the future might hold…if she'll let him.
Brynne has one rule for herself: never date another cop. She made that mistake once before, and her heart still hasn't recovered from losing the kids she'd started to think of as her own. So she's happy to put the past behind her and be Eli's friend. Anything else is out of the question…until one electric kiss changes everything between them. But when a case blows wide open, putting Eli in danger, Brynne will confront her biggest fear. Some rules are meant to be broken and some hearts are worth the risk for a second chance with your first love.
Painted Pony Creek