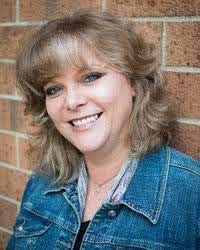 Elizabeth Goddard author of Present Danger
Welcome Elizabeth, tell us a bit about yourself. Where you're from, where you live? Do you have one of those day-jobs?
Thanks for inviting me. I'm so glad to be here. I'm a seventh-generation Texan and lived there until I was forty, then moved to Oregon with my husband for his job. Since then we've moved quite a bit and I've lived in Texas (again), Louisiana, Minnesota, Michigan and now Washington! Before I was a writer, I worked in corporate America and traveled a lot. I retired from that job once I started having kids and started working toward a writing career. I'm fortunate in that I can say that my day-job is my writing job.
How long have you been writing?
I started pursuing writing for publication in 2001 when I joined a writer's organization (ACFW). However, it wasn't until 2006 that my first book was traditionally published. I just kept going and never looked back.
Briefly describe your writing day.
In the morning, I spend too much time on social media and catching up on emails but I need this time along with a lot of coffee to get my brain going. Then I work for hours either on a new book, a proposal, research, editing or marketing and promotion. The writing job never ends. I usually quit around 7 in the evening, though I do take a lunch and dinner break.
Tell us about your latest release?
Present Danger is the first book in an exciting new series called Rocky Mountain Courage. Setting is important in my stories and, in fact, almost a character too, so I went with the Rockies in southwest Montana near Yellowstone National Park, not far from where my Uncommon Justice series was set in Wyoming. My heroine, Terra Connors, is unique in that she's a U.S. Forest Service special agent, and we don't see this agency portrayed often in suspense stories. She conducts investigations of crimes in the national forest, all except for murder. Terra must team up with her ex-flame, Detective Jack Tanner, to find a killer. The intrigue surrounds archaeological trafficking, and the search for a murderer leads her much too close to home. Present Danger should take readers into an adrenaline-packed adventure filled with shocking twists and turns.
Are your characters entirely fictitious or have you borrowed from real world people you know?
They're entirely fictitious but I can't help but think that writers can only create characters out of bits and pieces of people they know, but not necessarily personally.
Would you share one detail from your current release with readers that they might not find in the book? One of my main characters is found in a previous book. I don't want to give too much away because his role in the story is part of a twist.
Who has been the most difficult character for you to write?
Honestly I don't like to write in the villain's POV. I don't like to get into a criminal's head so my villain in Always Look Twice was difficult to write. I didn't write much from his POV, but what little I wrote made me ready to be done and out of his head!
If you could be one of your characters for a day which character would it be? Why?
I'd love to be Terra Connors, my USFS Special Agent in Present Danger because she's out in the forest, out in nature a good part of her day.
What's next?
I just turned in Deadly Target, Book 2 in the Rocky Mountain Courage series (and sequel to Present Danger), and now I'm working on book 3.
All writers are readers. Are there any particular authors that have influenced how you write and, if so, how have they influenced you?
I read mostly romantic suspense and enjoy the story-telling styles of Sandra Brown and Lisa Gardner. I read them for pacing and new ideas that inspire me to think outside the box. I especially love thriller writer James Rollins and have read almost all his Sigma novels. I love his writing style, his ending chapter hooks, and his stunning settings around the globe. I'm always looking for inspiration from successful, gifted writers.
If you could have dinner with any writer living or dead, who would it be and why? I think it would be interesting to sit down with Daphne Du Maurier, the author of Rebecca. I recently saw there's a new remake of Rebecca starring Lily James, and I was thinking about Daphne Du Maurier, wondering about the inspiration for her stories.
If you could ask your favorite author a question what would it be?
How do you write so many books and keep every scene fresh?
Do you have a secret talent readers would be surprised by?
I used to be a skilled fuse ball player. Hahaha! Not so much now, but I figured that would be a surprise.
Your favorite go to drink or food when the world goes crazy!
I'm hooked on Bubly grapefruit sparkling water. Peanut M&M's will always be there when I need them and even when I don't. (unfortunately!)
What is the one question you never get ask at interviews, but wish you did? Ask and answer it.
As a writer, where do you hope you'll be in five years? In a new house on a hilltop with a great view, all paid for with writing.
Take a look at Elizabeth's latest release PRESENT DANGER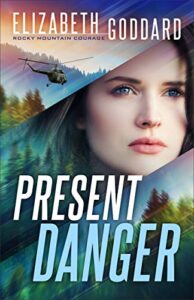 Former FBI Special Agent Jack Tanner is working as a detective in Montana when he comes across a body in the national forest during a search and rescue mission. He's committed to finding the killer, even if it means working alongside his old flame, US Forest Service Special Agent Terra Connors.
When Terra discovers that the murder victim had ties to a powerful and dangerous trafficker of archaeological artifacts, the investigation takes a deadly turn–one that hits too close to home. As Terra fears she lacks the courage to face what comes next, Jack is more determined than ever to protect her. But he's failed her before. And if he fails this time, it will cost them far more than just their hearts.
Join bestselling and award-winning author Elizabeth Goddard as she plunges you into a web of deceit made of hidden crimes, open threats, and long-buried family secrets in this gripping first book of an explosive new series.
ABOUT THE AUTHOR:
With over a million books sold, Elizabeth Goddard is the bestselling, award-winning author of over forty novels and counting, including the romantic mystery, THE CAMERA NEVER LIES–a 2011 Carol Award winner. Four of her six Mountain Cove books have been contest finalists. Buried, Backfire and Deception are finalists in the Daphne Du Maurier Award for Excellence in Mystery and Suspense, and Submerged is a Carol Award finalist. A 7th generation Texan, Elizabeth graduated from North Texas State University with a Bachelor of Science in Computer Science and worked in high-level software sales for several years before retiring to fulfill her dreams of writing full-time.