CHASING VEGA BY TERRY SHEPHERD
Book One:  The Jessica Ramirez Series
When a meth lab bust goes bad, Detective Jessica Ramirez finds herself banished to Flagstaff, Arizona, in pursuit of a serial killer who targets "bad guys who got away with it." Jess and her partner, computer forensic expert Alexandra Clark, soon discover that their perp is involved in something much deeper and much more deadly. Surrounded by an ensemble cast of fascinating characters, Jess and Ali race against the clock to try and prevent a cyber terror attack that could change the course of history.
A new audio book read by Cynthia Farrell!!
Amazon.com: Amazon.com: Chasing Vega: The Jessica Ramirez Thrillers, Book 1 (Audible Audio Edition): Terry Shepherd, Cynthia Farrell, Terry Shepherd: Audible Audiobooks
Amazon.ca:  Chasing Vega, Volume 1: Shepherd, Terry: 9781735150840: Books – Amazon.ca
ABOUT THE AUTHOR: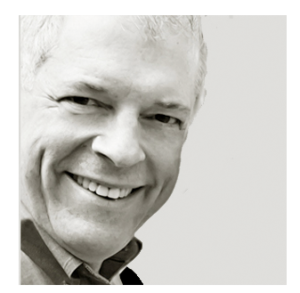 Terry Shepherd wrote his first short story at age eleven and was first published as a non-fiction author in 2008. He created Detective Jessica Ramirez in 2019, publishing his thriller "Chasing Vega" in 2020. The book earned 5-Star ratings on Amazon and is also available in audio book and Spanish language editions. When his grandchildren asked to star in their own stories, he created the "Waterford Detective" stories for his grandson and published the popular "Juliette and the Mystery Bug" series, co-authored with his wife, Colleen, when his granddaughter wondered how kids could protect themselves during a pandemic. His forthcoming books include "Chasing the Captain," (May 2021) the second in the Jessica Ramirez trilogy and "Students In Time,"(September, 2021) a time travel adventure that parallels the 4th grade public school history curriculum. His published short stories include "The Corona Ripper" and "Chasing Cody".
Terry is also a prolific book narrator and audio-artist, voicing Dänna Dennis Wilberg's "Borrowed Time: Book 1 – Broken Promises" and Louise Dawn's thriller "Siren in the Wind," along with dozens of commercials and promotional trailers.  He hosts the popular Authors on the Air podcast, was a moderator and panelist at Bouchercon 2020 and is co-chair of the Sisters In Crime – Capitol Crimes Chapter's 2021 Anthology project.  He was an early social media adopter, authoring "Social Media and Your Personal Brand" in 2012.
He has authored over 400 motivational essays since 2004, the best of which were aggregated into three popular self-help books.
Terry and Colleen live on the ocean in Jacksonville, Florida and are co-founders of "Down Syndrome Nation" a web resource for friends and families of persons with Down syndrome. Terry is a graduate of Michigan State University, has studied at both Harvard and Oxford and toured South America as a rock drummer in the summer of 1972.
TerryShepherd.com
@TheTShepherd on Twitter
TerryShepherdWrites on Facebook
The.Terry.Shepherd on Instagram
Terry Shepherd on Clubhouse
Terry Shepherd
Terry@TerryShepherd.com
TerryShepherd.com
Facebook.com/the.terry.shepherd
Twitter.com/TheTShepherd