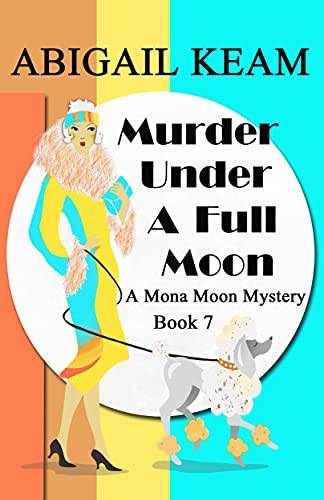 MURDER UNDER A FULL MOON: BOOK 7 MONA MOON MYSTERIES
BY ABIGAIL KEAM
(releasing June 28)
Mona Moon goes to Washington D.C. to have lunch at the White House with Eleanor Roosevelt, First Lady of the United States. While in Washington, Mona wants to take in the sights but her visit is marred by the violent death of two men who were trying to procure copper contracts with Moon Enterprises. Mona is then approached by American agents to spy for the government.
Mona wants no part of that as "gentlewomen do not read other's mail." Mona soon realizes that she and Moon Enterprises are thrust upon the world stage of countries vying for power whether she likes it or not. All Mona wants to do is run Moon Enterprises and marry Lord Farley, but events make that impossible. Mona must make a choice. Does she fulfill her duty to her country and forget Lord Farley? Or does she forge ahead and place her country in jeopardy by selling copper to whoever wants it? It looks like 1934 is going to be a challenging year for Mona.