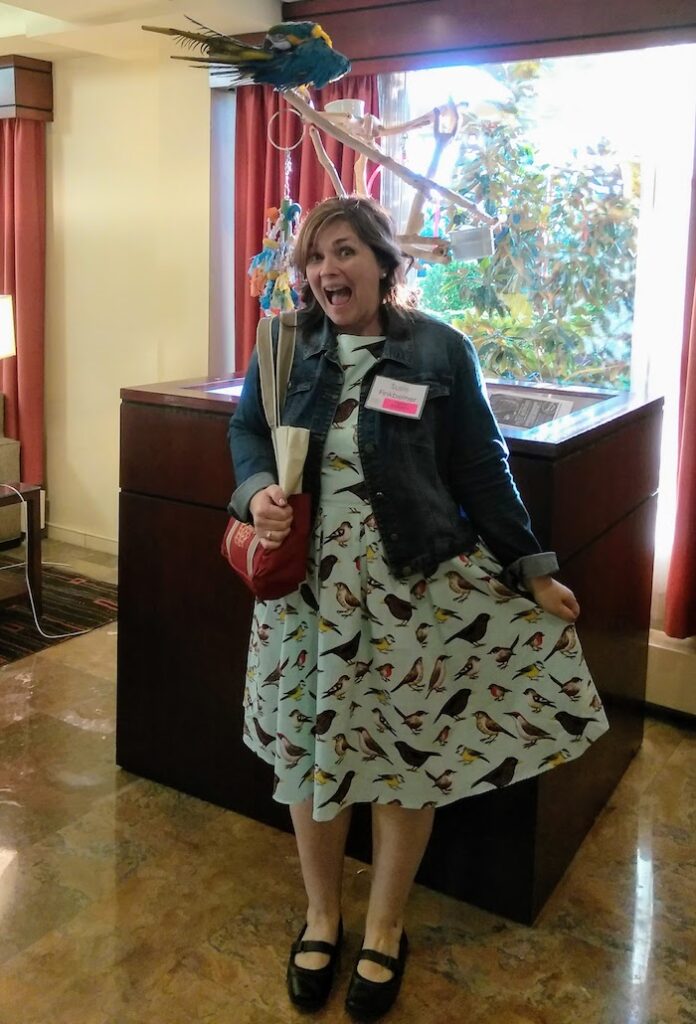 MEET SUSIE FINKBEINER 
Birdseed connoisseur. . . 
Susie Finkbeiner is a woman entirely intrigued by wild birds. She can often be found browsing the birdseed aisle of the grocery store and saving up bacon grease to make her own suet. Often she halts in the middle of a conversation to say, "Did you see the chickadee?" or "Shhhhh, listen! It's a robin singing!" Finkbeiner recently realized that her latest three novels all began with a scene involving birds and she's not in the least upset about it. Susie can be found standing under trees, perhaps even chatting with an especially bold woodpecker or goldfinch, occasionally while wearing her now famous bird dress (please see photo).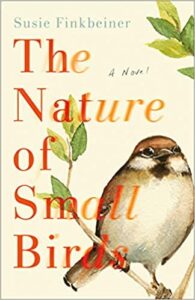 Susie's latest release is THE NATURE OF SMALL BIRDS
In 1975, three thousand children were airlifted out of Saigon to be adopted into Western homes. When Mindy, one of those children, announces her plans to return to Vietnam to find her birth mother, her loving adopted family is suddenly thrown back to the events surrounding her unconventional arrival in their lives.
Though her father supports Mindy's desire to meet her family of origin, he struggles privately with an unsettling fear that he'll lose the daughter he's poured his heart into. Mindy's mother undergoes the emotional rollercoaster inherent in the adoption of a child from a war-torn country, discovering the joy hidden amid the difficulties. And Mindy's sister helps her sort through relics that whisper of the effect the trauma of war has had on their family—but also speak of the beauty of overcoming.
Told through three strong voices in three compelling timelines, The Nature of Small Birds is a hopeful story that explores the meaning of family far beyond genetic code.