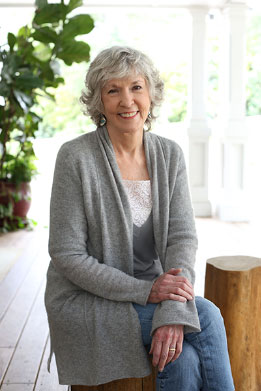 A+E Studios garnered exclusive rights  New York Times-bestselling author Sue Grafton's alphabet book series. A+ E will develop the series featuring Grafton's private private investigator protagonist Kinsey Millhone.
Ms. Grafton's husband will serve as executive producer on the series. This is the first time that screen rights for the wildly successful series have been optioned.
A+E Studios president Barry Jossen and EVP Tana Jamieson,are fast-tracking the project. "We are actively speaking with interested platforms and seeking a showrunner for the series, as well as the perfect actress to embody the coveted lead role of Kinsey Millhone," Jossen said. "Sue Grafton is the ultimate storyteller who spent decades entertaining readers through her rich characters and spellbinding mysteries."
The Kinsey Millhone series starts with "A" is for Alibi in released in 1982 and ending with 2017's "Y" is for Yesterday, which was the last book Grafton finished before her death in 2017 at the age of 77 after fighting a two-year battle with cancer.
The series is being made in spite of Grafton's wishes against it.
"I will never sell [Kinsey] to Hollywood," the outspoken Grafton said in a 1997 interview. "And, I have made my children promise not to sell her. We've taken a blood oath, and if they do so I will come back from the grave: which they know I can do. They're going to have to pass the word on to my grandchildren: we do not sell out our grandma. I just will not let them touch her. I've trashed other writers, I'm not gonna let them have a crack at me."
According to a press release from A+E, Grafton's husband, Steven Humphrey and her family felt the author's legacy would reach a broader audience. Humphrey's said in a quote: "We are thrilled to be joining with A+E Studios to introduce Kinsey Millhone to a new and wider audience," said Humphrey. "The success of Sue's mysteries has always centered around her compelling characters, and, with the support of her family and children, we are committed to maintaining the tone and tenor of Sue's books that fans love. Working with the team at A+E Studios is the perfect partnership to making this a reality."