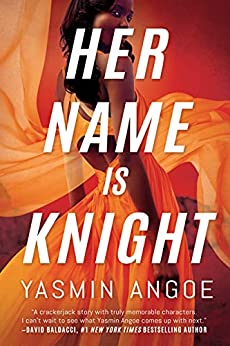 HER NAME IS KNIGHT BY YASMIN ANGOE
Stolen from her Ghanaian village as a child, Nena Knight has plenty of motives to kill. Now an elite assassin for a powerful business syndicate called the Tribe, she gets plenty of chances.
But while on assignment in Miami, Nena ends up saving a life, not taking one. She emerges from the experience a changed woman, finally hopeful for a life beyond rage and revenge. Tasked with killing a man she's come to respect, Nena struggles to reconcile her loyalty to the Tribe with her new purpose.
Meanwhile, she learns a new Tribe council member is the same man who razed her village, murdered her family, and sold her into captivity. Nena can't resist the temptation of vengeance—and she doesn't want to. Before she can reclaim her life, she must leverage everything she was and everything she is to take him down and end the cycle of bloodshed for good.
Buy links
Amazon: https://www.amazon.com/Her-Name-Knight-Yasmin-Angoe-ebook/dp/B08R75GRWM/ref=sr_1_1?crid=34X61JPQT2QMA&dchild=1&keywords=her+name+is+knight+yasmin+angoe&qid=1627420766&s=digital-text&sprefix=her+name+is+knight,digital-text,156&sr=1-1
Indiebound: https://www.indiebound.org/book/9781542029957
Barnes & Noble: https://www.barnesandnoble.com/w/her-name-is-knight-yasmin-angoe/1138838351?ean=9781542029940
Bookshop: https://bookshop.org/books/her-name-is-knight-9781542029957/9781542029957
ABOUT THE AUTHOR: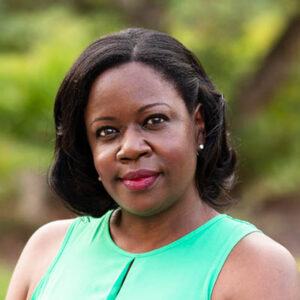 Hailing from Northern Virginia, Yasmin Angoe is a first-generation Ghanaian American who grew up in two cultural worlds. She taught English in middle and high schools for years, served as an instructional coach for virtual teachers, and works as a freelance developmental and copy editor.
Yasmin received the 2020 Eleanor Taylor Bland Award for Emerging Writers of Color from Sisters in Crime, of which she's a proud member. She lives in South Carolina with her beautiful blended family, and when she's not writing, Yasmin's editing for clients, trying new recipes, or absorbed in an audiobook.
Yasmin is represented by Melissa Edwards at Stonesong Literary.
Social media links
Website: https://yasminangoe.com/
Instagram:
Facebook:
Twitter: @YasAWriter