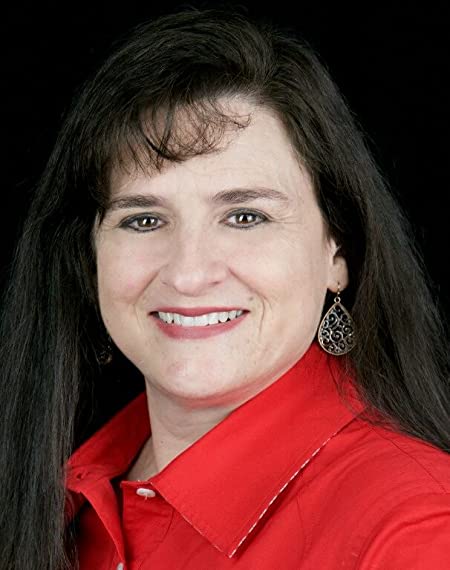 Bestselling Author Lynette Eason Ramps Up the Action Once Again in New Extreme Measures Series
Life Flight is the first book in your new Extreme Measures series. What is the common factor that ties each of the books in this series together? The common factor that ties each of the books together are the four heroines. They were in juvie together as teens. How's that for a teaser?
How many books will be part of this series? There are four books in the Extreme Measures series
What type of research was required to portray both an EMS helicopter pilot and an FBI Special Agent? A lot of research went into this story. I have a cousin who is a flight nurse, and he was able to answer a ton of my questions. He said they were employed by the hospital that he flies for, and their base was also at the hospital. So I took that information and ran with it. As for the FBI agent, I have two good friends who are Special Agents, and they read each of my stories and fix all of the law enforcement stuff. Although, I will say, sometimes I take a little bit of author license to create an exciting read. So if a reader may say "They wouldn't do that" about something in the book, well, that's on me, not them! I really do try to keep it as accurate as possible—and think I succeed for the most part.
What is the setting for your new novel? Mostly, it's set in and around Asheville, NC. I visit Asheville on a regular basis because I love the area, so it was really fun to set three of the books in the series there. The second book is based mostly in the Charlotte, NC, area. I lived in Charlotte for a year, so it's been fun to revisit familiar places.
The two protagonists, Penny Carlton and Holt Satterfield, must work through several different scenarios in order to catch a criminal. How did you come up with the plot for Life Flight? This question actually made me laugh. You wouldn't believe the ideas I brainstormed and threw out before finally settling on this plot line. I shudder just thinking about it, since I was SURE that I'd never finish the book on time. But I did, thanks to some other writer buddies who let me bounce ideas and scenes off them. And I absolutely LOVE the cover. I'm excited for readers to get their hands on this story.
You have written over 40 books and have over 1 million copies in print. When did you first begin writing romantic suspense novels? I first started writing in 1998 shortly after my daughter was born. My first book with Revell was published in 2010.
What are you working on next? I'm currently working on the next book in the Extreme Measures series. The title is Crossfire and I'm really excited about this story. There will be four books in this series as well, so almost two down and two to go!
How can readers connect with you? I'm on Facebook and twitter and Instagram. My website is www.lynetteeason.com.
"Eason is a master of inspirational romantic suspense, and she takes readers on another wild ride in her latest entry." —Booklist on Active Defense
—Lynette Eason has been ranked as one of the top romantic suspense authors. With over 40 books in print and more than 1 million copies sold, Eason has mastered the craft of writing action-packed suspense novels with the perfect touch of romance. In Life Flight, book 1 in the Extreme Measures series, Eason offers another high-octane tale of close calls, narrow escapes, and a fight to bring a nefarious criminal to justice.
EMS helicopter pilot Penny Carlton is used to high stress situations but being forced to land on a mountain in a raging storm with a critical patient tests her skills and her nerve to the limit. On top of it all, she learns that a killer is on the loose and is in the same vicinity as the crash.
When FBI Special Agent Holt Satterfield learns that a serial killer has escaped, he finds himself on a manhunt in the middle of a rare November thunderstorm. Penny and Holt must join together as their investigations spiral into different directions and scenarios. It will take everything they have to survive and catch the serial killer—before he catches one of them.
Lynette Eason is the bestselling author of the Danger Never Sleeps, Blue Justice, Women of Justice, Deadly Reunions, Hidden Identity, and Elite Guardians series. She is the winner of three ACFW Carol Awards, the Selah Award, and the Inspirational Reader's Choice Award, among others. She is a graduate of the University of South Carolina and has a master's degree in education from Converse College. Eason lives in South Carolina with her husband and two children. Learn more at www.lynetteeason.com.