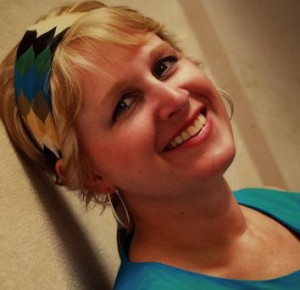 Today, Behind the Words welcomes Susan May Warren – USA Today bestselling, Christy and RITA award-winning novelist of over eighty-five novels.
First, Susie tell our readers a bit about yourself.
Hi! So excited to be with you today!
So, about me—I'm a wife of 33 years to the most amazing man, a mom to four adult children who live all over the world, a May-May to one adorable granddaughter, a swing dancer, a scuba diver, a former missionary to Russia and the USA Today best-selling, award-winning author of 85+ novels.
Where you're from, where you live? Is writing your full-time job?
I live in Florida from January to May, and in Minnesota from June to December. But we also travel extensively to visit our kids, so in that time I could be in Italy, or Iowa, or maybe even Russia!
Yes, writing is my full time job, although I also run a school for novelists (Novel.Academy) and run a little publishing company called Sunrise Publishing.  But writing is my first love and my main squeeze!
How long have you been writing?
Well, like every other writer—all my life. But I've been published for about 20 years. 😊
What does your writing day look like?
I'm usually up early, and spend about an hour in my "miracle morning" (thank you Hal Elrod).  AKA, personal quiet time, reflection, bible reading, etc. Then I plan out my day using my Brilliant Writing Planner (www.mybrilliantwritingplanner.com) that helps me focus on my values and priorities. I have three major creative blocks in my day—a morning block, an early afternoon block, and a late afternoon block, and during that time, I schedule either intense writing, or other tasks, (like a marketing block, or maybe a research block).  On all writing days, I write during al three blocks and can get about 5-6K words on the page.
Tell us about your latest release.
My latest release, Sunrise, is the first in a trilogy about three brothers who return home to their ranch in Alaska, only to discover that they are entangled in a world wide plot to destroy the world. (okay, that sounded more James Bond than it is, but still…) This particular story features Dodge Kingston, who was betrayed by the woman he loves and has come home short term to help his father, who has been wounded in a plane crash. But when this woman goes missing, Dodge has to put aside his feelings of betrayal to find her…and discovers that the home fires between them are still simmering. But can he forgive her and start the life he can't admit he still wants? It's a story of forgiveness and homecoming…with a little trouble in the woods of Alaska, of course!
What inspired this book?
Oh, these brothers have been sitting in my head for years. Years ago, I wrote a smokejumpers series set in this area of Alaska, and a character from my upcoming series appeared in one of those books. I knew I had to write about her brothers, so next came the Kingston brothers. The plot came when I asked…how do I destroy the world these ex-military heroes are returning to? I knew I wanted to utilize their military skills, without putting them into a para-military situation. Thus, their epic adventures in Alaska leads to a global threat that is bigger than they can even imagine.
What has been your hardest scene to write? 
I think my hardest scenes in every book is the epiphany scene, where they realize what their journey is about. Each time it's different, of course, and it has to be handled delicately—I don't want to preach, but I want to truth to shine down…so figuring how to do this right can be a challenge. I always allow myself a lot of space to work this out.
Who has been the most difficult character for you to write? 
Years ago I wrote a character who had agoraphobia. I really struggled to get in her head because I understand fear, but not the kind of fear that traps you in your house. And then I had to remember what it felt like to be a young mom of 4 children, in a foreign country with no food in the house, no car, waiting for my husband to come home from an overnight trip, and realizing I was stuck. Then I started to understand what it felt like to have things in your life that keep you from moving forward. I think that is the key to writing a good character—going to that place on the inside where you not only related, but have been before…and then writing from that place to get the right emotions.
Are there any particular authors that have influenced how you write? 
I learn from nearly every author I read, if I keep an open mind. But some that stand out—Louis L'amour, for his characters, and I love Jan Karon, who writes storyworld like nobody's business. I am a big fan of inspirational writers, too—so many, from Rachel Hauck to Lori Benton to Melissa Tagg, to Ronie Kendig.
What's your favorite under-appreciated novel?
An epistolary novel called Last Days of Summer by Steve Kluger. It's the only book of his that I liked, and it has a few raw language places, but it's the unlikely friendship of a Jewish kid and a baseball star during World War 2. It's fantastic.
Do you have a secret talent readers would be surprised by?
I make fantastic chocolate chip cookies. And pizza. And my peanut butter popcorn recipe is fantastic. And, I can pick a great wine. I'm not sure those are talents, though!
Your favorite go to drink or food when the world goes crazy! 
A nice cabernet and some aged cheddar. Yum.
And what is your writing Kryptonite?
Popcorn. I'm stuck…I'm making popcorn. It's something about the salty crunch!
What is the one question you never get ask at interviews, but wish you did? Ask and answer it. 
If you could do anything else, what would it be?
I'd be an interior designer. I love to diy a house (we recently remodeled our home down to the studs…ourselves!)
Thank you for having me!!
Susie May
Thank you so much for dropping by! And yes, I consider making food an incredible talent….just sayin'. 
Readers, here's a peek at Susan's latest release SUNRISE: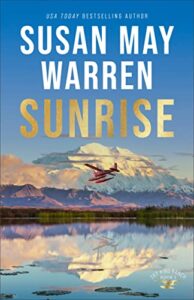 Pilot Dodge Kingston has always been the heir to Sky King Ranch. But after a terrible family fight, he left to become a pararescue jumper. A decade later, he's headed home to the destiny that awaits him.
That's not all that's waiting for Dodge. His childhood best friend and former flame, Echo Yazzie, is a true Alaskan–a homesteader, dogsledder, and research guide for the DNR. Most of all, she's living a life Dodge knows could get her killed. One of these days she's going to get lost in the woods again, and his worst fear is that he won't be there to find her.
When one of Echo's fellow researchers goes missing, Echo sets out to find her, despite a blizzard, a rogue grizzly haunting the woods, and the biting cold. Plus, there's more than just the regular dangers of the Alaskan forests stalking her . . .
Will Dodge be able to find her in time? And if he does, is there still room for him in her heart?