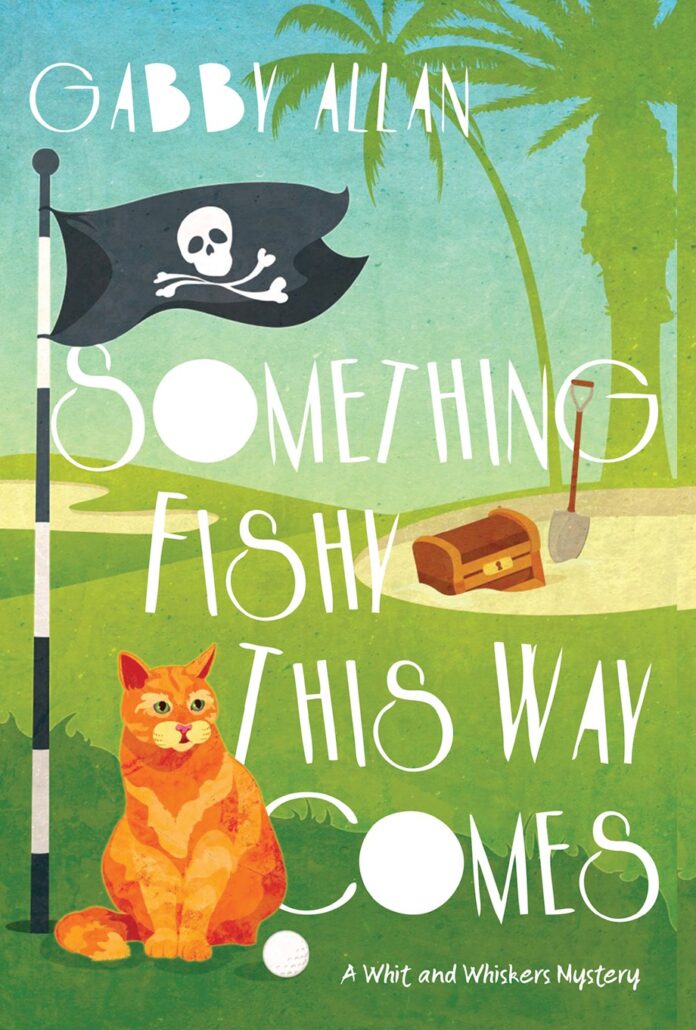 Something Fishy This Way Comes by Gabby Allan Kensington
In Gabby Allan's second Santa Catalina Island-set mystery series with a rom-com twist, boat tour guide Whitney Dagner, her chonky cat Whiskers, and Whitney's not-so-ex police diver boyfriend must lead a dangerous investigation into years of scandal and bad blood…
Take in the wild beauty of Santa Catalina Island with tour guide and eclectic gift shop owner Whitney Dagner. On the itinerary: dramatic Pacific coastlines, diverse marine life, and murder!

Since returning home from mainland California and finding her groove with the family tourism business, Whitney Dagner's daily routine has become a wonderfully chaotic adventure. She and her nimble kitty, Whiskers, often find themselves at the center of the action on Catalina, from staged treasure hunts to gossipy birdwatchers. But before Whit can get too comfortable in the place where she grew up, a gift shop order leads to a stunning discovery—someone's dead body . . .
One of Whit's best boat tour client's, Leo Franklin was young and newly engaged when he unceremoniously took his own life. Only it doesn't seem like that's what really happened—not after the suspicious activity displayed by his family's old rivals at the scene of his death. As a bitter, generations-long feud between Leo's kin and the local Ahern clan comes to a head, Whit and her police diver not-so-ex-boyfriend must lead a dangerous investigation into years of scandal and bad blood to figure out who's innocent . . .and who's covering a killer's tracks.