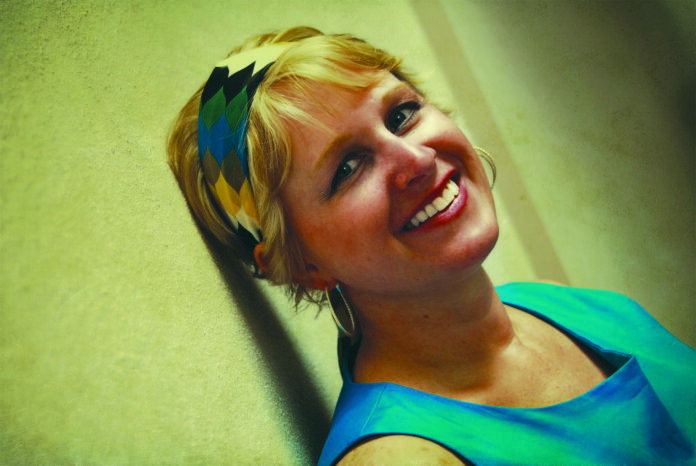 Fictionally Factual – featuring authors who are letting you in on all the 'facts' that go into their fiction works
Why I love goat soup…By Susan May Warren
I'd never eaten goat before I met Precious.
When my son, Peter, who served in the Navy, station in Sigonella, Italy told us he'd met the woman of his dreams, and wanted to marry her, we were thrilled. And curious. Especially when he told us she was from Nigeria. Could he bring her home for Christmas?
Of course. She'd never seen snow before. Or experienced the deep cold of Minnesota. But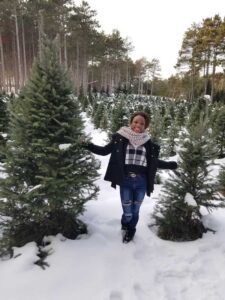 she brought a warmth to our lives through her personality and her culture.
"Can I cook for you?" she asked a couple days after arriving.
"Yes!" We took a trip to the Nigerian market in Minneapolis and bought things that I had never heard of eating. Tripe. Crawfish powder. Bitter greens. Fish head. And…goat.
She cooked up a storm, and we gathered around the table for a spicy culinary experience. Goat soup is not for everyone, but the laughter as we ate it together and learned about Precious' life in Nigeria, as well as their wedding plans, ignited a story idea.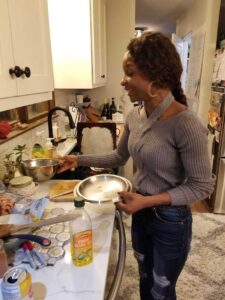 What if an American guy fell in love with a Nigerian woman and had to marry her in Nigeria? What sort of traditions would he need to observe?
That began an exploration of Nigerian wedding customs. Precious really wanted to return to Nigeria for their wedding, but because of Covid, that wasn't possible. So, together Precious and I dreamed up her perfect traditional Urohobo wedding. We spent hours on zoom talking about Nigeria—foods, customs, language (pidgin English) and traditions. I asked crazy questions (e.g. why does your father have three wives?) and she helped me plot a book that involved a lost love, a marriage of convenience, and an epic adventure through Nigeria.
Sunburst, book two in my Sky King Ranch series, came out June 6th. It's a tribute and love story to my sweet daughter-in-law, and a deep dive into a culture filled with family, honor and love. It's also a high-stakes escape through a country that is besieged (mostly in the north) by violence by the Boko Haram and other guerilla groups.
I probably got a lot of things wrong. But what I received was a priceless introduction into the culture of my grandchildren, and just maybe, new affinity for spicy goat soup.
I hope you enjoy reading Sunburst. Goat soup recipe not included.
HERE'S A LOOK AT SUSAN'S LATEST RELEASE SUNBURST: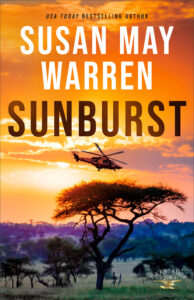 Former Navy SEAL Ranger Kingston is determined to take part in a rescue mission to save his brother Colt from terrorists in Nigeria. But, among the hostages, he didn't expect to find Noemi Sutton—a woman he knows and simply could never forget.
A feisty and self-sufficient NGO worker Noemi Sutton was attempting to return a young girl to her family in the Boko Haram territory when their team was taken hostage. Now Noemi and Ranger must work together if they ever hope to get themselves and the other hostages out of Nigeria alive. But when Ranger is wounded, they must pose as a married couple in order to stay by each other's side.
The plan seems to work until Noemi's uncle discovers the union and insists upon a traditional Nigerian wedding—binding the two together permanently. This was not part of the plan! To make matters worse, the trouble they were fleeing has found them again. Clearly anyone around Noemi is bound to be caught in the cross fire—including her new husband.
Ranger had to marry Noemi to keep her safe, but she will have to leave him to save his life.
ABOUT THE AUTHOR:
Susan May Warren is the USA Today bestselling author of more than 85 novels with more than 1.5 million books sold, including the Global Search and Rescue and the Montana Rescue series, as well as Sunrise. Winner of a RITA Award and multiple Christy and Carol Awards, as well as the HOLT Medallion and numerous Readers' Choice Awards, Susan makes her home in Minnesota. Find her online at www.susanmaywarren.com, on Facebook @SusanMayWarrenFiction, and on Twitter @SusanMayWarren.