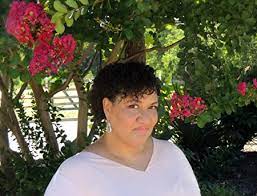 Spicy Food and Sexy Romance with Author Kelly Cain on Book Lights
Kelly Cain writes multicultural romance with determined women directing their own fates, and the swoon-worthy men who adore them. She loves reading most genres but don't ask Kelly to pick just one. However, she can pick her favorite book boyfriend – Will Herondale – although Jamie Fraser is a close second. When she isn't reading or writing, she's most likely using ancestry to research her extended family, both old and new. Or cooking/baking something delightful.
She has two adult daughters, and a new granddaughter, and lives in Austin, Texas.
You can connect with her through her website kellycainauthor.com, twitter @kellycainauthor, and facebook @KellyCainAuthor.
And for more about our host Lisa Kessler visit http://Lisa-Kessler.com
Book Lights – shining a light on good books!
Here's a look at Kelly's latest release: TASTES SO SWEET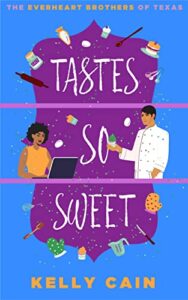 Forbidden fruit has never tasted better…
After losing her parents in high school, Ryan Landry grew up fast, solely focusing on supporting her younger twin sisters. With the twins now preparing for college, the financial stakes are raised so Ryan enters a restaurant manager of the year contest. Her chances for the grand prize are strong—after all, she's the executive manager of Everheart Bar and Fine Dining, which is as famous for its exemplary service as it is for its mouth-watering food.
The only thing standing in her way? The restaurant's Michelin star patriarch chef. Ryan meets his near-impossible challenges, except this creates another obstacle—increased temptation with her best friend and pastry chef Weston Everheart. She's fought to keep Weston in the friend zone, because romantic fraternization means immediate firing, and she needs her job and the prize money more than ever.
But when she realizes Weston has also been in love with her for years, it becomes impossible to maintain business as usual. Will Ryan play it safe or finally listen to her heart?