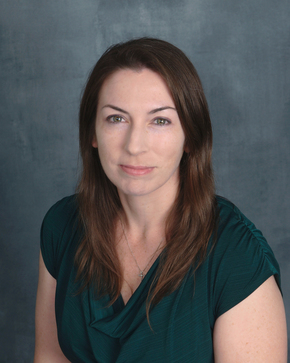 Welcome, Melissa. Tell our readers a bit about Dangerous Beauty?

Wealthy businessman Meric Toledan holds others at a distance, keeping his dark past and his secrets to himself. But when he meets Liliana Vela, a victim of human trafficking in need of asylum, he finds himself ready to protect her at all costs—including asking for her hand in marriage.
What inspired you to write about human trafficking?
While it's an extremely difficult subject for me to write about, I also think it is one of the most underrecognized atrocities of our society and needs more light blasted at it. How is this not a major talking point on the news every single day? It's literally modern-day slavery.
I handle it very delicately, because I couldn't handle writing anything graphic, I don't think my readers want to read that, and I didn't want the story to be about the horrors of Liliana's experiences—I wanted it to be about her healing and triumph, and Meric's too.
Can you share some of Meric's background and why he feels such a drive to help those affected by human trafficking?

I don't want to give too much away, but he has a unique connection to human trafficking that fuels his motivations.
What type of research was required to accurately write about drug cartels and human trafficking?

Lots and lots of searching government and legal websites about the laws associated with asylum, Green Cards, and marriage. The actual interactions are all fictional, of course, but I based the general behaviors on news stories that I've read over the years.
Where did the inspiration for Liliana's character come from?
I wanted to create someone soft and kind but also a fighter. I love the juxtaposition. I had her come from Mexico for logistical reasons and the SW area of Mexico because that's the poorest area. I liked the idea of the buyer thinking he can do whatever he wants to her and her family because they're powerless and poor, and in the end, she shows why you shouldn't judge people based on outward characteristics.
Dangerous Beauty includes the romance trope of marriage for convenience. What are some of your favorite romance tropes?

Marriage of convenience is probably my favorite trope. I usually don't write tropes, but this story really struck me. I just had to write it. It was one of those ones that won't get out of your head until you write it down.
Liliana faces a terrifying future without Meric's help. What was it like to write from the perspective of someone in that position?

I write a lot of very strong females (Kadance in Never Miss is a prime example). While Liliana is in a position of powerlessness, dependent on Meric, she's not weak. Not in the slightest. I enjoyed exploring her strength—while she has no power, she never lets anyone control her and certainly never gives up. She never allows herself to surrender to victimhood.
What did you enjoy most about writing Dangerous Beauty? The emotional struggles both Liliana and Meric face.
What do you hope readers will take away from Dangerous Beauty?
On an interpersonal level: never judge anyone based on outward circumstances or appearances. Everyone is a unique individual, valuable in their own right, and brings their own strengths to the table.
On a societal level: an increased awareness of the horrors and pervasiveness of human trafficking.
Where can our audience go to connect with you?
Website: www.MelissaKoslin.com
Facebook: https://www.facebook.com/MelissaKoslin/ Twitter: https://twitter.com/melissakoslin?lang=en
Instagram: https://www.instagram.com/melissa_koslin/?hl=en Pinterest: https://www.pinterest.com/melissakoslin/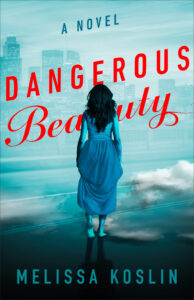 Victim is a term that Liliana Vela refuses to call herself―she is a fighter. She fought her way out of the clutches of human traffickers who snatched her from her home in Mexico and has managed to escape to America. But she can't stay unless the man who helped rescue her is serious about his offer to marry her.
When Meric Toledan finds Liliana at a service station, terrified that she will be returned to the awful hands of her captors, he knows he must save her. He has the ability to keep her safe with his wealth and resources and knows he can't just leave her. But is safety truly possible when the mysterious buyer who demanded her capture still wants her―and will stop at nothing to have her?