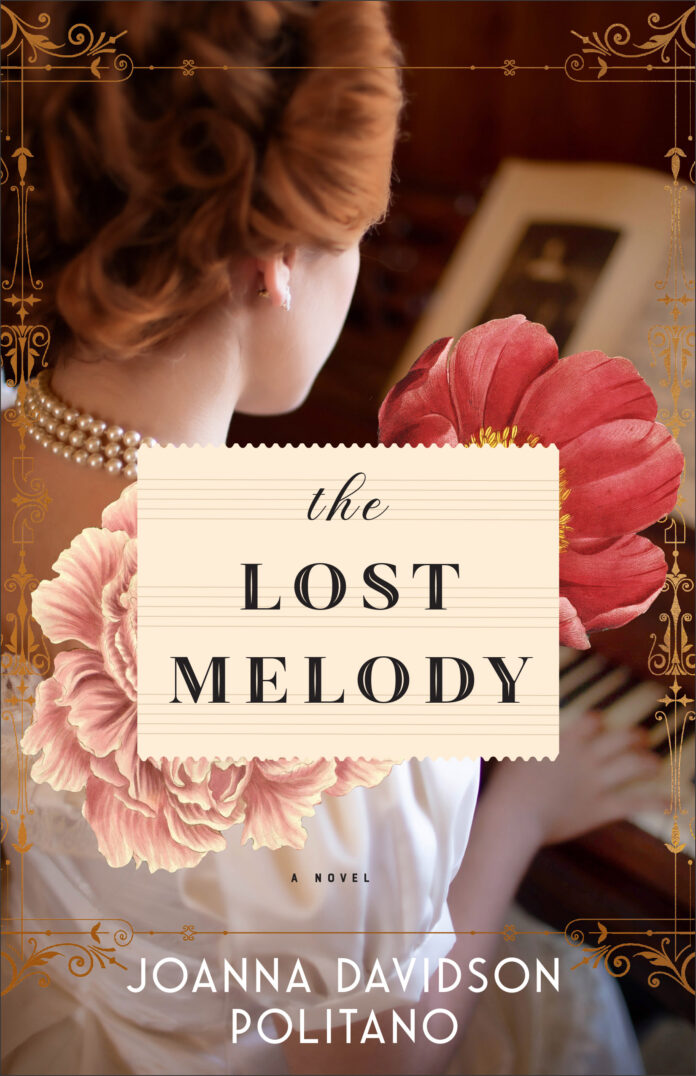 THE LOST MELODY By Joanna Davidson Politano
Joanna Davidson Politano's books have been referred to as "haunting, riveting, and filled with hope." Now she returns to the elegant Victorian era with a mystery of a lost asylum patient and a concert pianist intent on finding her. With a lush setting and an absorbing enigma, The Lost Melody holds the historical beauty that Politano is known for and unfurls a mystery steeped in history.
After the death of her father, concert pianist Vivienne Mourdant is surprised to learn she is now responsible for an adult ward at Hurstwell Asylum whom she knows nothing about. The woman's portrait stirs old memories from Vivienne's childhood dreams. When the asylum claims that the woman was never a patient there, Vivienne resolves to find the woman no matter what.
As she becomes an aid and is soon admitted against her will to Hurstwell, a place forgotten by the outside world, the edges of sanity and madness blur, leaving her unsure of what is real. Music plays for her ears alone, letters full of rose petals are delivered, and secrets beyond the ones she seeks are revealed. Will the woman's history ever be revealed?
ABOUT THE AUTHOR:
Joanna Davidson Politano is the award-winning author of Lady Jayne Disappears, A Rumored Fortune, Finding Lady Enderly, The Love Note, and A Midnight Dance. She loves tales that capture the colorful, exquisite details in ordinary lives and is eager to hear anyone's story. She lives with her husband and their children in a house in the woods near Lake Michigan. You can find her online at www.jdpstories.com