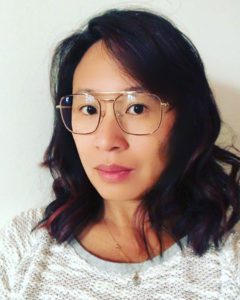 Holiday Romance & HEAs with Fortune Whelan on Readers Entertainment Radio
Fortune Whelan's stories are "charming, silly and emotionally fraught" with "fast-paced plot[s] that keep pages flying". When she's not at her standing desk fending off feline invaders, you can find her on her yoga mat, or shelving books at the local library.
Her latest release, My Christmas with You, the third of the Dorseys of Conception series is out now.
Keep up with her at her website, where you can sign up for her newsletter.
And find her at Tule Publishing, Facebook, Twitter, Instagram, Linktr, Happily Ever After Collective, and YouTube.
Here's a look at MY CHRISTMAS WITH YOU: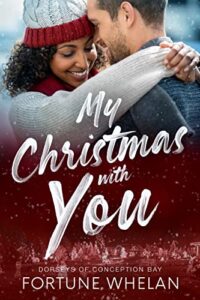 Christmas is a time for family and forgiveness…
Mabel Gray is no stranger to rebuilding her life. She ran away from her childhood sweetheart, ghosting him to create a life away from her controlling family in Conception Bay. Fifteen years later, she's done it again. After walking away from her marriage and the hotel empire she built with her ex, she's broke and a single mom to a teen. But with a loan from her mother, she plans to rise again, this time back in her hometown. Her only concern? Running into Danny, the man she's never forgotten.
Danny Dorsey knows all about second chances. After recklessly crashing his car days after signing a professional hockey contract, he lost everything—including the girl he loved. Years later, he's the wealthy creator of an illustrious social media and lifestyle brand. Finally feeling settled, Danny makes an unexpected detour to visit his family for Christmas…only to find himself sitting with Mabel at dinner.
Falling in love has always been easy. But will the secrets of the past once again tear them apart?