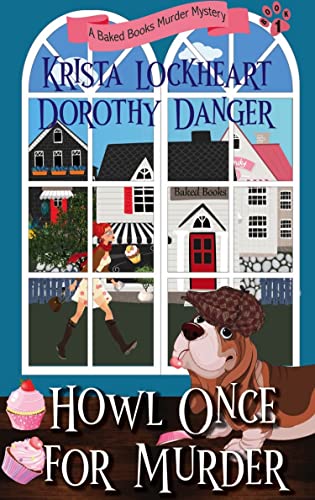 Howl Once for Murder By Krista Lockheart
A new cozy mystery series by Award-Winning author, Krista Lockheart with acclaimed editor, Dorothy Danger!
 Howl Once for Murder is the fast-paced new charming cozy mystery from critically acclaimed, award-winning author Krista Lockheart and experienced author and editor Dorothy Danger. 
It is an absolutely gripping whodunit set in Belle Chasse, Louisiana, right outside New Orleans.
Adelaide and Truman—Belle Chasse's funniest and smartest Basset Hound—are practically inseparable. And when a murder mystery comes barking at their doorstep, they band together to fight for the town they love.
Come for the mystery, stay for the charming characters. The main character is a smart, sassy, creative, and charming leader, and her beloved dog will steal your heart as he steals the show!
Full of twists and delightful red herrings to chew on, this book will keep you entertained as you puzzle out the clues left by four wily suspects.
Just when you think you know who it is . . . BAM! PLOT TWIST!  Settle in with this first book in the Baked Book Mysteries series and prepare to enjoy!
" . . .

 Krista Lockheart's writing reminds me of some of my all-time favorite cozy mystery writers such as Agatha Frost and Angie Fox. It was heartfelt and engaging from the start." ~ Urban Book Reviews
" . . .

 Krista Lockheart does a charming job of building a quirky setting around the love of flowers and animals with writing that establishes a cheery, colorful, and humorous tone. This is a world that you want to be part of and immerse yourself in . . . April Showers Bring Dead Flowers is a charming story with a great sense of humor, delightful animal characters, a strong love of gardening, a sweet romance, and a well-written murder mystery." ~ Readers' Favorite

 

ABOUT THE AUTHOR:

Krista Lockheart is a rising star in the cozy mystery genre. Her funny short story is included in an anthology that is making a USA Today bestseller list run in 2023. A debut author this year, with two pen names, her books have found favor with five-star editorial reviews and earning nine awards on the book competition circuit.