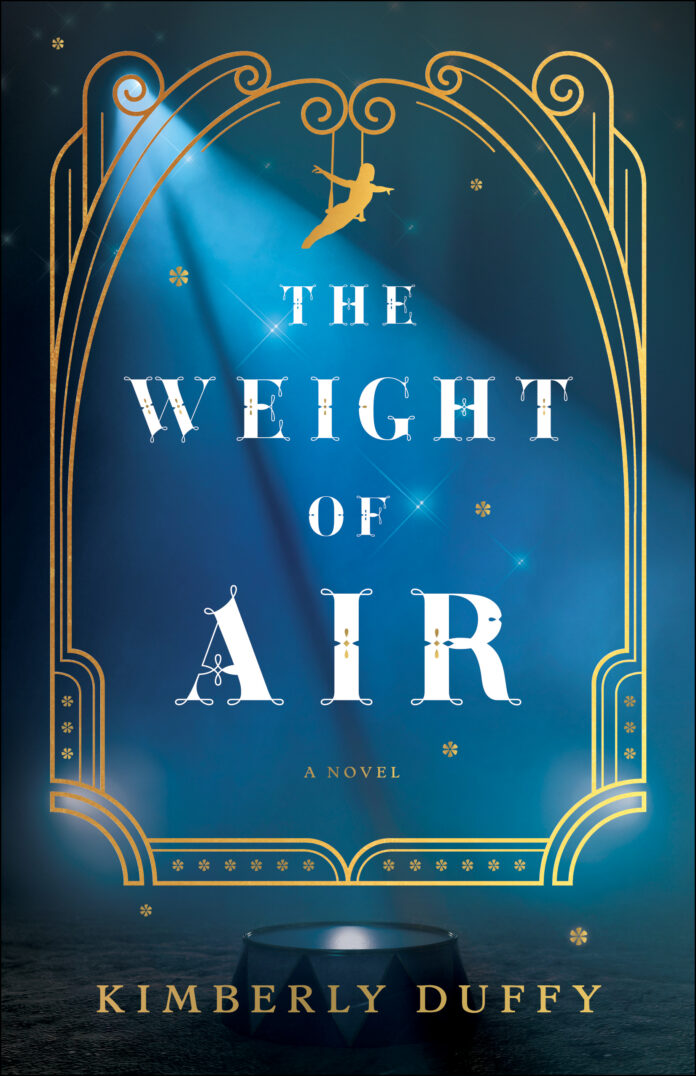 The Weight of Air By Kimberly Duffy
Two women—bound by blood, torn apart by circumstance—find together that true strength comes in many forms.
In 1911, Mabel MacGinnis is Europe's strongest woman and has performed beside her father in the Manzo Brothers Circus her entire life. When he dies unexpectedly, she loses everything she's ever known and sets off in the company of acrobat Jake Cunningham in hope of finding the mother she thought was dead.
Isabella Moreau, America's most feted aerialist, has given everything to the circus. But age and injury now threaten her security, and Isabella, stalked by old fears, makes a choice that risks everything. Then her daughter Mabel appears alongside the man who never wanted to see Isabella again, and she is forced to face the truth of where, and in what, she derives her worth.
As Mabel and Isabella's lives become entangled beneath the glittering lights and flying trapeze of Madison Square Garden, their resiliency and resolve are tested as they learn the truth of what it means to be strong.
ABOUT THE AUTHOR:
Kimberly Duffy is a Long Island native currently living in southwest Ohio. When she's not homeschooling her four kids, she writes historical fiction that takes her readers back in time and across oceans. She loves trips that require a passport, recipe books, and practicing kissing scenes with her husband of twenty-three years. He doesn't mind. Learn more at kimberlyduffy.com.