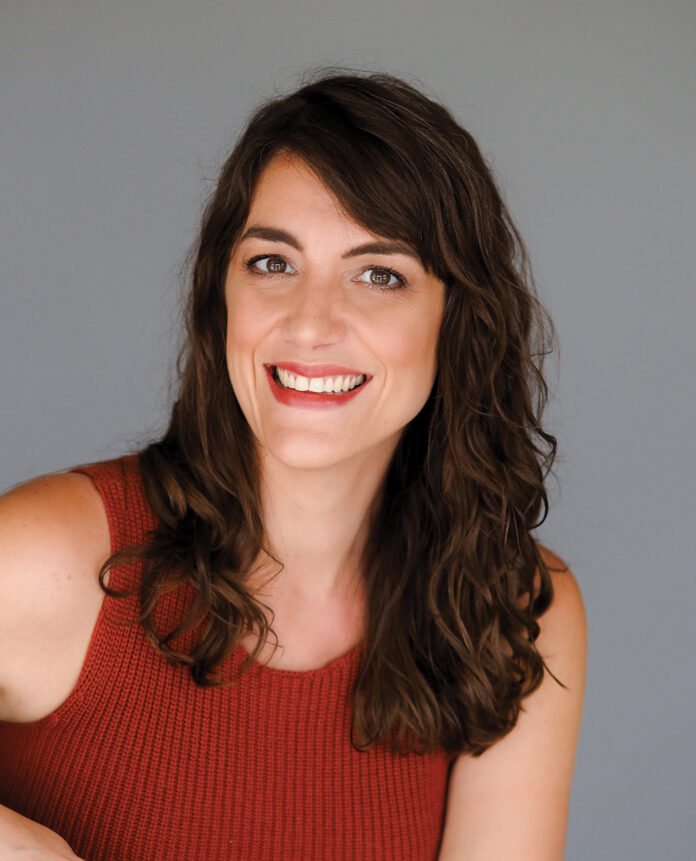 Welcome Kimberly! Tell our readers a bit about your latest release THE WEIGHT OF AIR.
The Weight of Air is mostly about a mother and daughter who, long separated, take on the complex dance of rebuilding their relationship, healing old hurts, and discovering who they are individually and in relation to each other. It's about strength and forgiveness, sprinkled with a marriage of convenience and atmospheric circus magic.
Can you tell us a little more about the characters of Mabel and Isabella? What is important for readers to know about each of these women?
Mabel has always relied on others for strength, and Isabella is fiercely independent. Both women struggle with others' mistaken perceptions of them. Mabel is a bit of a dichotomy—her strength housing a sweet spirit—and Isabella finds that her failing body is the impetus for the strengthening of her spirit. Both of their struggles hang on the axis of the great strongman Bram MacGinnis, Mabel's father and the person who broke Isabella's heart.
The story starts in Europe, but the setting switches as Mabel heads to America. Can you share what led you to choose a 1900s circus in New York as the backdrop for this story?
I knew I would set the story in the circus—I just love all that big-top glamour and excitement— but when I began researching, I learned that Barnum & Bailey used to open their season at Madison Square Garden every year. I'm from New York and loved the idea of setting one of my books there (I haven't since A Mosaic of Wings, which is partially set in Ithaca). I wanted to show the vibrancy of Little Italy, where my grandmother grew up, and the youthful, brash chaos of that city heaving into the world.
Mabel makes her living by being the strongest woman in Europe, a unique pursuit for a woman at that time. How do Mabel's struggles with body image and society's perception of her translate to challenges modern women face?
Women have faced pressure to conform to certain beauty standards forever. That's nothing new. And even when we do conform, we have a habit of comparing and diminishing ourselves so that we may as well not. Mabel's story is set during a time when women were meant to be lovely and fragile and feminine. Well-developed muscles and height weren't de rigueur. She constantly compares herself to the late wife of the man she loves, who was a slight, graceful, adored aerialist. Even when society deems her the world's perfect woman (based on the experience of a real-life strongwoman), she still struggles with accepting her strength and size. I don't think that's an uncommon story. Most women I know have struggled in one way or another with the bodies they've been gifted. I have. I hope my daughters don't.
What research was required to write this book? Did you learn anything interesting along the way?
Of course, I had to research the turn-of-the century circus, which was really interesting. I read up on various strongwomen over the years, and there were more than I had thought! Katie Sandwina is now a favorite of mine. I just love her mix of strength and femininity. She was equally comfortable wrestling men and bending metal as she was in a ball gown or painting her nails.
I also read some books on NYC during the time The Weight of Air is set. My grandmother, from an Italian immigrant family, was born only a few years after Mabel walks around Little Italy, so it was fun imagining all my grandmother saw and experienced. I have a scene set in Coney Island (and another one planned that I didn't get to write) and what a fun place that was! I wish I could have seen it during its heyday. I was surprised by the long (and somewhat torrid) history of Madison Square Garden. I hadn't realized how many iterations of it were built. The second one, which is where this book is set, had a rooftop cabaret and a naked statue of Diana that caused a bit of an uproar and made it NYC's tallest building, and it hosted dog shows, sports events, and, of course, the circus.
Are there any elements of the story that were influenced by struggles you yourself have faced?
I always put a bit of myself in my books. If sharing my struggles through my characters touches even one reader, it's worth it. Some of my darkest times have been post-partum—when you're supposed to be filled with buoyant joy and the hope of new life. It just never worked that way for me. I had post-partum OCD after my first two children and post-partum depression after my second two. I'd never even heard of post-partum OCD (and really, for me, it was a flare up of my well-established OCD), and no one talked about post-partum depression much when I was bearing children. It felt like such a shameful thing.
I wanted to explore what it would have been like to experience it a hundred years before antidepressants and the understanding we now have of hormones and how sleep deprivation and isolation can collude with them to create this really awful spiral. How would women have found hope in the midst of all that?
What lessons do you hope readers take away from reading this book?
Our self-worth is not based on how we look or what we are capable of, and it is not dictated by our past. There are so many different kinds of strength, and the one that never fails is the one that comes from above.
What are you working on next?
I'm currently working on a story that has a much different structure than anything I've done before, and it's a heart project. I'm not sure what will happen with it, but I'm having fun with these two characters—friends in the interwar period who chase big dreams and learn a bit about themselves and each other.
How can readers connect with you?
I love hearing from readers! You can find me at my website, kimberlyduffy.com, as well as on Instagram @authorkimberlyduffy. Also, if you sign up for my newsletter at my website, I send out emails letting you know about giveaways, cover reveals, book news, and life news before anyone else.
Thank you for joining us today, Kimberly. Readers, THE WEIGHT OF AIR releases today!!
Here's a quick look:::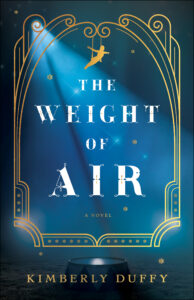 Two women–bound by blood, torn apart by circumstance–find together that true strength comes in many forms.
In 1911, Mabel MacGinnis is Europe's strongest woman and has performed beside her father in the Manzo Brothers Circus her entire life. When he dies unexpectedly, she loses everything she's ever known and sets off in the company of acrobat Jake Cunningham in hope of finding the mother she thought was dead.
Isabella Moreau, America's most feted aerialist, has given everything to the circus. But age and injury now threaten her security, and Isabella, stalked by old fears, makes a choice that risks everything. Then her daughter Mabel appears alongside the man who never wanted to see Isabella again, and she is forced to face the truth of where, and in what, she derives her worth.
As Mabel and Isabella's lives become entangled beneath the glittering lights and flying trapeze of Madison Square Garden, their resiliency and resolve are tested as they learn the truth of what it means to be strong.