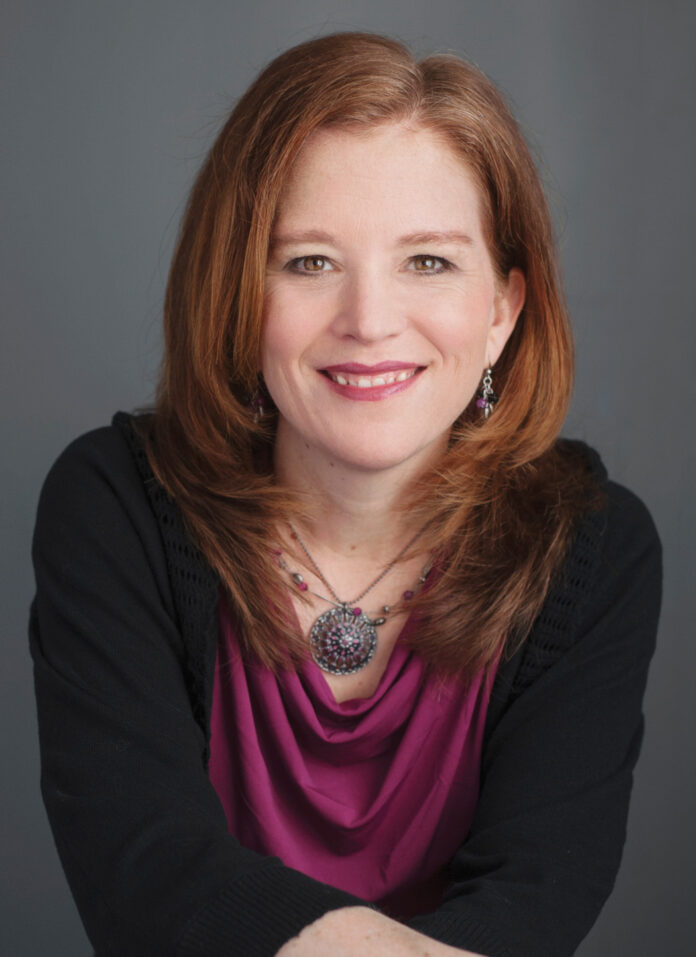 Welcome Jody! Let's start by telling out readers about THE LAST CHANCE COWBOY, that's releasing today!!
he Last Chance Cowboy. Prodigal Dylan McQuaid has returned home to Fairplay, Colorado, after years away. As the temporary sheriff, he hopes to prove he's a changed man with good morals and an upstanding life. When a woman shows up with a baby she claims is his illegitimate son, Dylan makes a quick decision to marry the woman to provide his son with both a pa and ma, and in the process head off more trouble for himself. What he doesn't count on is the trouble that is chasing his bride—trouble that could destroy the new family and life he's growing to love.
What ties the books in this series together?
Each book focuses on one of the five McQuaid siblings, showing how they overcome hardships and, in the end, find true love.
You explore the stories of four of the McQuaid siblings in the previous COLORADO COWBOYS books. What is it about Dylan McQuaid—the hero of this book—and his story that made you especially excited to write The Last Chance Cowboy?
In the previous books, Dylan is portrayed as a ladies' man as well as reckless and rebellious. After being forced to flee Colorado, Dylan is now finally able to come back. I was excited to reunite him with his family, but also to show the struggle in his relationship with them and the guilt he wrestles with from his past mistakes.
Describe your heroine, Catherine Remington, in three words.
Capable, compassionate, courageous.
What are some of the selling points or features of this novel that you think will compel readers to pick it up?
This novel has a couple of popular tropes—surprise baby and marriage of convenience. Readers will love watching Dylan McQuaid's reaction to learning he has a baby from his days of wild living. They'll also love seeing Dylan try to do the right thing by offering to marry Catherine in an effort to right his past mistakes and provide for his baby.
As you researched the setting for the story, did anything spark a plot point for you?
I learned that as the high country of Colorado became more settled and ranching boomed, cattle rustling soon became a big problem. Thieves moved there specifically to prey on ranchers. I decided that would make an interesting problem for my hero to deal with, so I gave him a badge and threw the rustling problem right at him.
What aspect of the story did you most enjoy writing?
I often enjoy writing minor characters, and this story was no exception. Dylan's deputy and his wife really came to life and were a hoot to write about with all their quirks but also their deep love and devotion to Dylan.
What themes or lessons do you hope readers pick up on while reading The Last Chance Cowboy?
As Dylan works to rebuild his life and reputation, I hope readers will learn, like Dylan, that they don't have to hang on to their mistakes. Yes, we will face the consequences of those mistakes (like Dylan did with having a baby), but God is willing and waiting to cut loose the burdens of guilt that we too often hang on to. He wants to set us free to move forward without living under the shadows of sin and instead walk in the beauty of His grace.
How can readers connect with you?
To stay up to date, I invite readers to join my Facebook Reader Room, where I post the most relevant book news and interact with readers. Or readers can visit my website at jodyhedlund.com.
Thank you so much for joining us today, Jody! Reader's The Last Chance Cowboy releases today……here's a quick look…..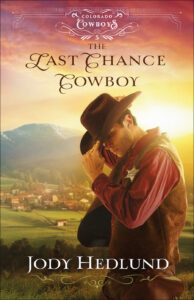 With danger drawing ever closer, their only hope of saving their futures lies in each other.

As a midwife, Catherine Remington is successful in bringing new life into the world, but she's failed one too many times in finding true love. When she's accused of a murder she didn't commit, she's forced to flee to Colorado to honor a patient's dying wish by delivering a newborn infant to his father.
The repentant prodigal Dylan McQuaid is finally back in Fairplay. As sheriff, he's doing his best to prove to the town he's a changed man and worthy of their trust. When a woman shows up with an infant son he didn't know he had, Dylan is left with only complicated choices on what to do next.
Having grown attached to Dylan's son, Catherine doesn't want to part ways with the infant, but what she doesn't bargain for is how easily she'll fall for the charming sheriff, or how quickly the past will catch up with her and put their love and lives in danger.