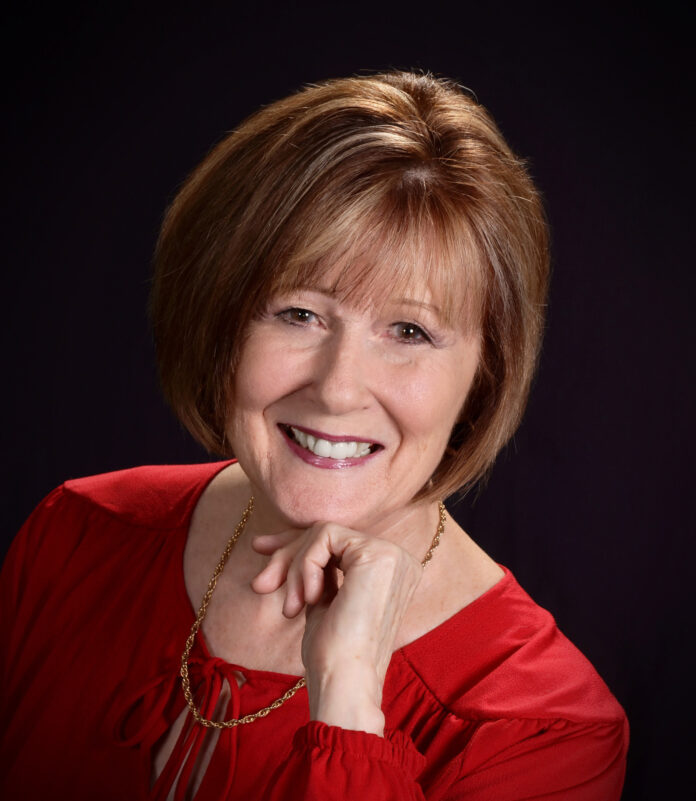 Welcome Patrica! Congratulations on your latest release COUNTER ATTACK. 
So, tell our readers about your novel, Counter Attack?
Just as Alexis Stone steps into her role as the interim chief deputy for Russell County, Tennessee, a serial killer known as the Queen's Gambit Killer finds another victim—in her hometown. Alex does not plan on staying in Pearl Springs. Her dream is to become the first female police chief of Chattanooga, and she is determined to stay on her chosen career path. But she can't ignore the calling card the killer has left behind—a white pawn and a note with a chess move printed on it. Nathan Landry has done well for himself as the chief of police for Pearl Springs. He can't believe it when his high school sweetheart, Alex, comes back to town. His feelings for her have not changed, and he is more determined than ever to protect the woman he loves. As the danger mounts and the killer closes in, Nathan and Alex must work together to bring the killer to justice before it is too late.
What do you hope readers will gain from reading Counter Attack?
I think Alexis is a good example of someone learning to trust because she's afraid of commitment. She lost her parents young, her grandfather has a bad heart, and the only way to protect her heart is to not give it to anyone. She prides herself on her independence—she doesn't need anyone. In the course of the story, she learns no one is self-sufficient. She learns to trust Nathan and accept his help and his love.
Counter Attack is the first book in your Pearl River series. What inspired the idea for this series?
For the series as a whole, I wanted to write a story set in the mountains around Chattanooga about a woman who works for the sheriff's department of a small Tennessee county. The story idea for Counter Attack came as I read a newspaper report about a serial killer in Louisiana at around the same time I read the book The Queen's Gambit. And then "what if" started playing in my mind.
What can readers expect in the next two books in the series?
The second book involves a thirty-two-year-old woman who witnessed the murder of her parents as an eight-year-old. She was whisked her away to Montana and has no memory of her early childhood or the murder. Her search on one of the DNA sites brings the killer to Montana, and she flees to Pearl Springs to find her family only to have the killer follow her there. Mark Lassiter saves her life and is drawn into the cold-case murder of her parents.
The third book will feature Deputy Allison Quinn, who discovers an assassination plot to kill a candidate who is running for governor when the campaign stop comes to Pearl Springs. She will cross swords with a TBI agent assigned to protect the candidate.
What would you say is the element or theme that connects the books in the Pearl River series?
The closeness that small towns have and how in Pearl Springs it's God first, followed by family.
What do readers have to look forward to in future books of the series?
Brave heroes and heroines in the small town of Pearl Springs on the banks of the Pearl River who encounter and outwit very smart criminals.
What type of research was required for Counter Attack?
First I had to refresh my knowledge of chess since it'd been many years since I'd played. I also connected with a fabulous chess master who talked me through the different moves the killer would use to taunt police. I also dipped my toe into the dark web, and that was an eyeopener. For one thing, the dark web isn't all bad. Many people in countries where their emails are monitored use it to communicate with the outside world. But of course that wasn't how I planned to use it, so I had to investigate the way criminals use the dark web.
Your two protagonists, Alexis Stone and Nathan Landry, reconnect in Pearl Springs. How were these two characters connected in the past?
Alexis and Nathan were high school sweethearts, but their relationship was doomed from the beginning. He has a heart for the small town of Pearl Springs while she wants the bright lights and opportunities of a big city.
What do you love most about writing romantic suspense?
I love the fast pace of the story with all the twists and turns and the way the romance allows the reader to get a glimpse of who the characters are and what they want.
What are you working on next?
Right now I'm working on the second book in the series, working title Counter Strike. Mark Lassiter, Russell County's K-9 officer in Counter Attack, gets his own story involving a cold case and a woman he's not sure he can trust, especially with his heart.
How can readers connect with you?
Website: https://ptbradley.com/
Blog: https://ptbradley.com/blog/
Facebook: www.facebook.com/patriciabradleyauthor
Twitter: https://twitter.com/PTBradley1
Amazon: https://amzn.to/2S6DKGY
Bookbub: https://www.bookbub.com/profile/patricia-bradley
Goodreads: https://www.goodreads.com/author/show/7789445.Patricia_Bradley Instagram: https://www.instagram.com/ptbradley1/
Pinterest: https://www.pinterest.com/ptbradley/
Thank you so much for joining us today, Patricia.
Reader's, here's a quick look at COUNTER ATTACK: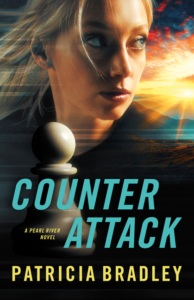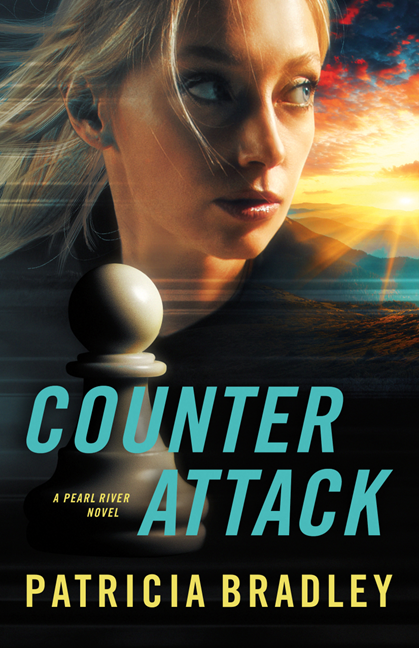 No sooner has Alexis Stone been sworn in as the interim sheriff for Russell County, Tennessee, when a serial killer dubbed the Queen's Gambit Killer strikes again–this time in her hometown. Pearl Springs is just supposed to be a temporary stop along the way to Alex's real dream: becoming the first female police chief of Chattanooga. But the killer's calling card–a white pawn and a note with a chess move printed on it–cannot be ignored.
Pearl Springs chief of police Nathan Landry can't believe that his high school sweetheart Alexis (he refuses to call her Alex) is back in town, and he can't help wanting to protect the woman he never stopped loving. But as the danger mounts and the killer closes in, can Nathan come through on the promises he makes to himself to bring a killer to justice before it's too late.