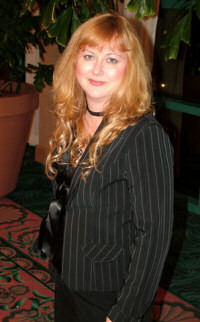 In my experience COS Book Trailers are the best advertising dollars I have ever spent and I believe, helped to put me on the USA Today Bestseller list. We live in a visual age of instant gratification. Consumers want to see what they are getting as quickly as possible. COS brilliantly satisfies this need. Book Trailers give readers a short visual taste of what a book is about and leaves them wanting more.
All of which are a hands down must in marketing books today. But what I think is even more important is these Book Trailers continue to advertise your book on the web in hundreds if not thousands of places year after year. This past year at the Georgia Fantasy Author's Booth at Dragoncon in Atlanta, Georgia. We had a large, flat screen TV playing Book Trailers. A great many of the people walking by in the dealer room stopped to watch the video, and were intrigued enough to ask about the book then bought it.
In short, award winning COS does a professional, high quality job with amazing marketing and distribution plans to sell your book worldwide.
Nobody does it better.
February 8, 2011 – Canned Laughter and Coffee with Renee Bernard
Desperate to save her family from a killer, Gemini Andrews stows away on Captain "Devil's" ship. Her journey leads her to a passion beyond all boundaries in his silken arms and to the shadows beyond the grave as she fights an evil that could destroy everyone she loves. Years ago, Captain Deverell Jansen had been branded a murderer and a traitor. He turned his back on life, but Gemini's passion and secrets have him facing the past and fighting for not only their love, but for their very lives.
Lure of the Wolf
Lure of the Wolf, a sensual thriller with heart. Aragon, exiled warrior determined to kill a rogue
Blood Hunter. Annette, a doctor running out of time to save her sister. Can they win against the evil seeking to destroy them? And even then will fate steal the future their love cries out to have?
Kiss of Darkness
Sam has been bitten by a vampire, his future darker by the minute. Emerald the angel that she is must either save or kill him. Can their love let her find a way to save Sam or will they both be doomed?
CONTEST
You will be entered to win an electronic copy of Collateral Damage if you comment here and/or on my website and tell me the hero's name in each of the book trailers on this page.