Aspiring journalist Caroline Sanders doesn't have time for frat parties and college keggers—not even when the gorgeous Roger Freeman climbs into her car unexpectedly one night on campus. The two are inexplicably drawn together but when Caroline's offered a prestigious internship that could lead to a job at The New York Times, she leaves Roger behind for more serious prospects. Six years later, back home and starting a new career as a florist, she's shocked to run into Roger again. He's never forgotten the girl who left him to find herself, though he's certainly tried. As the two begin seeing each other and grow closer, he finds it impossible to resist falling for her once more. What he doesn't know is that Caroline's life over the last few years has been filled with tragedy, and the adventurous and exciting woman he remembers is all but gone. Is Roger ready to risk his heart again, and is Caroline ready to trust him with her story?
Excerpt:
Caroline Sanders sat in her silver-bullet gray Land Rover outside frat house row. She loved the way the buildings looked—so clean and perfectly manicured. Sure, the frat boys inside were party animals bent on throwing their parents into financial ruin while they drank, chased girls, and studied-slash-cheated their way to fancy degrees. Tonight was no exception. The red traffic light glared at her while rap music blared from the house to her right. Geeze, a party on a Thursday night? Don't they have exams like the rest of us?
She'd just finished one of the many photography gigs that helped pay the bills while she pursued that elusive journalism degree. The traffic light switched to green, but just as she moved her foot to the gas pedal, her passenger door flew open and a bulky frame dropped into her seat. Was she getting carjacked?
"Go. Go. Come on, the light's green." The panicked student-looking carjacker shoved the dash as if to propel them forward.
Caroline didn't budge. She took in the wavy, brown hair that fell over chocolate eyes, the dimpled face that gave away a propensity to laugh regardless of his current fear. He didn't look like a criminal. His clothes were clean, though tattered, and he held a can of something in his hand. Not beer. She glanced at his gold fingers. Spray paint?
She lifted a brow then looked behind him. On the trunk of the tree in the front yard of the beautiful house was a haphazard drawing in gold—of a kid whizzing on the tree. How childish. "You did not just do that. What are you, twelve?"
Footsteps thundered toward the car. "You'd better hit the gas unless you want to get blamed, too." The guy reached a foot over the console and slammed his flip-flop-clad toes over hers.
Against her will, she sped through the light. He kept his foot in place. No chance of turning at the current speed. Another green light accommodated their escape.
A quick glance in the rearview mirror showed half a dozen preppies standing in the street watching their taillights. Gulp. They probably had memorized her plate number.
"You realize you just made me an accomplice to whatever happened back there. Please tell me I won't be tracked down for vandalism."
The guy gave her a quick preview of the dimpled smile he probably used frequently. "Don't worry, I painted over your license plate before I got in the car. You're safe."
Oh, that's comforting.
He returned his leg to the passenger seat and glanced out the window. "You can pull over up there and drop me off. My house is a couple blocks away."
Caroline shook her head. "No way. You jump in my car after doing … whatever you did back there … and my car is probably the only thing all those guys remember. Plus there's gold paint on my license plate that just happens to match the crime scene—"
"There's no crime … or at least nothing serious. You've read too many spy novels. That was payback. Besides, they won't report anything because they don't want us to report them." He rolled the window down. As they passed the lake in front of the student union, he flung the can out hard. Splash.
"Yes, and you just tossed the only thing that linked you to the artwork you left behind. Now my gold-enhanced license plate makes things even worse. No sir, I am not taking you all the way home. Better yet, why don't I just circle around and drop you right back where I found you?"
The dimples went still. "You wouldn't do that, would you? They'd beat both of us into oblivion."
She gave him a look of intimidation. "Not me. I'd just tell the truth. You, on the other hand, would be in deep shit."
His Adam's apple lunged. Was her ruse working? He sighed. "Something tells me you'd get a kick out of that—watching me get schooled." He closed the window.
Using her best crazy eyes, she nodded. "You have no idea."
"Okay, turn up there." He pointed at a stop sign.
Caroline listened as the guy gave her directions to his home—which wasn't really a home. It was another frat house. Great. He'd pulled her into some sort of fraternity rivalry. It was her senior year, and she'd managed to get this far without any huge explosion. Now this.
"You live here? Seriously?"
"No. I live off campus, but I'm a member. I figured you'd want to know what it was all about. Come on." He stepped out of the car and slammed the door.
Should she follow? Part of her wanted to just hit the gas and leave. Remember the gold paint on your car? He should at least clean up his mess. He was halfway up the drive by now, but Caroline remained in the car. "Why should I follow you into that den of sweaty socks and dried beer?" she called out the open window.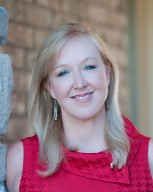 About the Author:
Shelley K. Wall was born near Kansas City, the middle daughter of three. She is a graduate of Oklahoma State University with additional post graduate work there and at the University of Wyoming extension in Casper. She also holds a length career in Information Technology.
Her first release, Numbers Never Lie, debuted in 2012 and was an Amazon Bestseller. Other titles include Bring It On(2012), The Designated Drivers' Club(2012), Flood Flash and Pheromones(2013), Chloe's Secret(2013), Text Me(2014), and her latest release Find Me. 
Shelley enjoys writing characters that deal with drama in a humorous way, situations that are believable even if intense, heroes and heroines that aren't perfect, and villains that may have an inkling of redemption hidden away.
Website: http://shelleykwall.com
Blog: http://shelleykwall.wordpress.com
Twitter: @skwallbooks