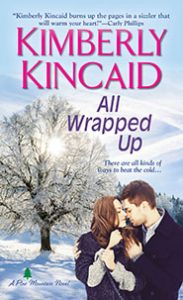 Talk about a hot lead…
Christmas is coming to Pine Mountain—and it has a way of stirring up memories, good and bad. Nick Brennan may manage the Double Shot bar smooth as good whiskey, but his past is a hot mess. When he runs into a burning building to save a little boy, some people start thinking there's more to his heroism than holiday spirit. And then the local reporter assigned to the story turns out to be gorgeous Ava Mancuso, the girl who got away.
Ava knows what it's like to have a past. But the changes she's seen in Nick since she knew him do more than set off her natural curiosity—his warm eyes and gruff charm have her instincts fired up. Still, all the chemistry in the world doesn't erase history, even when Nick invites her to his little sister's mistletoe wedding. Does he have a heart under all those secrets? Or is this going to be just another Christmas past?
Praise for Kimberly Kincaid
"A sweet and sexy treat!" —Bella Andre
"Smart, fun, and heartwarming." —Jill Shalvis
All Wrapped Up releases September 29th and will be available at:
Amazon, B&N, BAM,IndieBound, Target, Walmart,Hudson Booksellers
About the Author: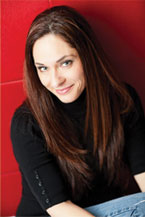 Kimberly Kincaid writes contemporary romance that splits the difference between sexy and sweet. When she's not sitting crosslegged in an ancient desk chair known as "The Pleather Bomber," she can be found practicing obscene amounts of yoga, whipping up anything from enchiladas to éclairs in her kitchen, or curled up with her nose in a book. Kimberly is a 2011 RWA Golden Heart® finalist who lives (and writes!) by the mantra that food is love. She resides in northern Virginia with her wildly patient husband and their three daughters.
You can visit Kimberly online at: