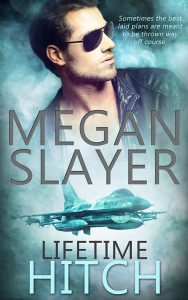 Sometimes the best laid plans are meant to be thrown way off course.
Hunter planned his life very well. He's got his position in the Air National Guard, the family he's always wanted and a life most people would love to have. Except he's not happy. His friends all know his truths, but them knowing about his sexuality and him admitting it are two different things. Thankfully Ryder—his best friend—has always got his back.
Ryder has loved Hunter since they were in school. He wants to have more than Hunter's back—he wants everything. Forcing his Guardsman to come out as a gay man wasn't on his agenda, but Ryder isn't above a bit of gentle nudging.
Will the things Hunter can't control be his undoing, or will he accept who he is as well as the love he's craved all of his life?
EXCERPT:
"Business is going well. When I'm not fixing the viruses people get on their computers, I work on the tablets and phones they bring me. Most of the devices can't be saved, but some can. It's like your radars, one big puzzle to work out. But I don't have the time crunch you do." He flopped down beside Hunter. "It's a living."
"Dating anyone?" Hunter gripped the bottle tight, not really wanting to hear the answer to his question.
"Nah. Steve wanted an open relationship. I'm the boyfriend type. I'm not happy playing the field."
A baseball game played on the television but Hunter heard none of it. He shifted in his seat, facing Ryder. "I'm glad."
"Yeah?" Ryder shook his head and snorted. "Being alone hasn't been my idea of fun. "
Hunter pressed his lips together to keep from saying things he wasn't sure he wanted to admit. No, it was time to just be honest.
"I'm gay." The two words held so much power. The weight had been lifted from his shoulders. Someone other than Shelly knew his truth.
Ryder grinned. "Congratulations."
"Was it this scary when you told me?"
"Terrifying." Ryder's smile grew. "But I had this great friend sticking beside me." He grabbed Hunter's hand, squeezing his fingers. "I'm here for you."
"Ryder." Hunter glanced at their entwined hands. "I've been so scared to tell you. I'm supposed to be tough. The protector, not a pansy." He shook his head. "Rumors don't bother me, but what if the people around me realize I've been lying about myself and think I've lied about other things?" He scooted closer to his friend. "You were right all along. I wasn't true to myself. I was living a comfortable, easy existence and dying inside." A cry ripped from Hunter's throat. All the frustration and pain pent up for the last fifteen years broke free. He released his grasp on Ryder's fingers, then touched his best friend's cheek.
Sparks shot from his fingers and blood surged below his belt. Hunter licked his lips. What would Ryder taste like? And why was he thinking, not acting? He bridged the gap between them, eye to eye with his best friend. The amber flecks in his eyes sparkled. A fine sprinkling of hairs dusted Ryder's cheeks and chin.
"Kiss me, Hunter." Instead of waiting for Hunter to take the lead, Ryder snagged his mouth for the kiss. The moment their lips touched, Hunter's fears subsided. He knew all along he liked kissing guys, but kissing Ryder was a special kind of sexy.
You can purchase Lifetime Hitch Anthology at:
AllRomance Ebooks
Amazon
Amazon UK
Pride Publishing
About the Author: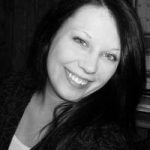 I've always dreamt of writing the stories in my head. Tall, dark, and handsome heroes are my favorites, as long as he has an independent woman keeping him in line.  I love playing with words and letting the characters run wild.
NASCAR, Ohio farmland, dirt racing, animals and second chance romance  all feature prominently in my books.  I also write under the pen name of Megan Slayer. I'm published with Total-E-Bound, Changeling Press, Liquid Silver Books, Shara Azod Publishing, Turquoise Morning Press, Decadent Publishing and The Wild Rose Press. Come join me for this fantastic journey!
You can learn more about Megan and her books on her website.