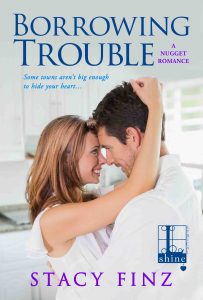 Borrowing Trouble by Stacy Finz
In the beautiful mountain town of Nugget, California, staying out of the limelight is easy, but staying out of love is a bit more challenging…
Back in Los Angeles, Sloane McBride was a great police detective, but after she uncovered corruption on her own squad, the job became nearly impossible. In the bucolic hills of Nugget, she can start to imagine a life after all that, where she keeps her head down, does her work, and doesn't bother anyone. But her delicious next door neighbor isn't going to make it easy to keep to herself…
Brady Benson's wildest dreams came true in LA—but they were paired with a living nightmare. As executive chef of a searing-hot restaurant, he was lauded, adored… and then found himself caught in the sights of a lovelorn stalker. Now, laying low in Nugget, he finds his own heart ensnared by the beautiful new cop with her own reasons to start over.
Neither Sloane nor Brady came to town looking for love, but it seems to have found them. Trouble is, so have their pasts. And they'll have to stop hiding from both if they hope to come out the other side together…
EXCERPT:
The room phone rang, making Sloane jump. In LA, she'd had to change all her personal numbers. Not that that had helped. The problem with cops was they could always find you.
With trepidation she picked up. "Hello."
"How'd it go?" Jake's reassuring voice came across the other end.
She took a deep breath. "Good. I'm planning to take the job."
"Wise decision," he said. "It'll help get your confidence back. It's good work, Sloane. People here are appreciative of what we do. You'll be welcomed with open arms."
She thought about Maddy and bit back a laugh. "The chief has a vacant apartment. What do you think about me taking it?"
"The place up on Donner Road? It's perfect."
She told him how the chief's brother-in-law would act as landlord to prevent any awkwardness.
"That'll work," Jake said. "But, Sloane, Rhys is a fair guy. You don't have to worry about him."
"He certainly seems to be in a rush to get me here. Is there something you guys aren't telling me?"
"Nah. He liked you from the phone interview—likes your résumé too. Most of the candidates we get up here are retirees. Rhys wants young blood."
"Looks like a lot of cowboys up here, going by all the hats and boots in the Ponderosa this morning. Will I have trouble with the town accepting a female cop?"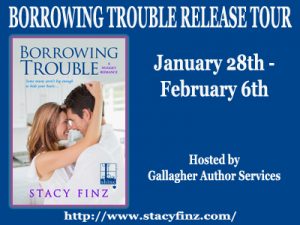 Jake laughed. "These are ranching people, not Neanderthals. You'll do just fine."
"I'm meeting Connie for lunch tomorrow. What's her story?"
"She grew up here, started up the department with Rhys, and is a coffee snob—her sister lives in Seattle. She's an excellent dispatcher, has a smart mouth, and we love her to death. I'm glad you're having lunch with her. She knows where all the bodies are buried. What are your plans for dinner tomorrow?"
"I haven't thought that far ahead," Sloane said.
"Cecilia and I would like to have you over. She's a marvelous cook and desperately wants to meet you."
Sloane accepted the invitation and Jake gave her directions to his house before signing off. Instead of going straight to bed, Sloane decided to take a soak in her slipper tub. Since she'd never bathed in one, the charming claw-foot had called to her the first time she'd seen it. Everything about the inn did. It was just so warm and inviting. On her way to the bathroom she swiped her cell off the bed and checked emails. The first one was from her parents, who wanted to know how the trip had gone. All three of her brothers had left texts, demanding the scoop on Nugget.
But it was the last message, marked urgent, that filled her with a deep foreboding, convincing her that the sooner she got out of LA, the better.
 Sloane McBride, you can't hide. We're coming to get you.
You can purchase Borrowing Trouble at:
Amazon
Barnes & Noble
Kobo
GooglePlay
About the Author:
Stacy Finz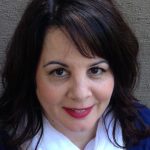 is an award-winning reporter for the San Francisco Chronicle. After more than twenty years covering notorious serial killers, naked-tractor-driving farmers, fanatical foodies, aging rock stars and weird Western towns, she figured she finally had enough material to launch a career writing fiction. In 2012 she won the Daphne du Maurier Award for unpublished single-title mystery/suspense. She lives in Berkeley, California with her husband.