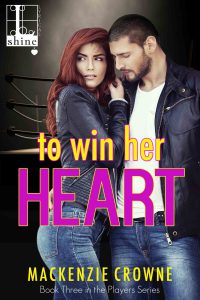 TO WIN HER HEART by MacKenzie Crowne
In order to protect her, they'll both have to let their guards down…
Country music's It Girl Jessi Tucker is fed up with her family's stifling security measures. The threat of a dangerous stalker has gotten the men in her life—including her football star cousin, Tuck Tucker—monitoring her every move. To get the freedom she yearns for, Jessi hatches a plan to recruit Max Grayson, Tuck's sexy brawler best friend, to play the role of her new boyfriend. But if her scheme works, will she be forced to hide her true romantic feelings for the sake of her independence? Or will she finally steal the heart of her dream man?
Max has been pining for Jessi for years and would do anything to protect her, but a professional cage fighter with too many skeletons in his closet has no business being with one of America's sweethearts. Yet while Max does his best to keep Jessi at arm's length, the Tucker family persuades him to accept her offer.
Max believes he can keep Jessi safe from danger, but can he shelter her from his own dark secrets, the media's unforgiving spotlight—and a mutual desire that's harder to resist each day?
EXCERPT:
"I'm here because I need your help."
"With what?"
"With getting my family off my back."
"How am I supposed to do that?" He shook his head and pulled a long sip of water from the bottle.
She fidgeted with the hem of her blouse and had to take a deep breath before she could force the words out. "By pretending to be my boyfriend."
He coughed, spewing water over the counter between them. His thick forearm dragged over his mouth as he stared at her, his eyes full of wary horror. "That's not funny."
"It's not supposed to be. I'm completely serious."
"What you are is certifiable."
She frowned. "No, I'm desperate. The Country Times Awards are in a few days. I need a date." She nibbled her bottom lip. "But what I really need is a man in my life, and you're the only one I know who my family won't be able to run off."
He shook his head. "I don't know what you're up to, but even if I wasn't old enough to be your—"
"Brother?" She offered him an innocent smile.
His dark brows dropped into a scowling V. "I was going to say uncle, and—"
"Women date older men all the time." And the nine-year difference in their ages was no big deal. Not to her, anyway. Hoping to head off his obvious refusal, she let her gaze slide over his solid body and welcomed the surge of excitement in her belly. "Not that you're ancient or anything."
His nostrils flared with his scoffing snort, and her smile slid into a grin.
"My advanced age is beside the point. Your father would rip me a new one if he found out I got anywhere near you." He snatched a paper towel from the holder on the counter and swiped at the wet island.
"I'm sure he'll try." Her smile faded. "But he respects you, and I need a guy my dad can't intimidate, which makes you perfect."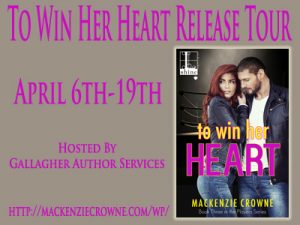 He tossed the towel in the trash and a half smile tipped one corner of his mouth. "Who says he doesn't intimidate me?"
She squinted her eyes in dismissal. "Oh, please. You're not afraid of him or you wouldn't have sacked him last Thanksgiving on the beach."
His half smile morphed into a full one before he dipped his chin. "The score was tied with time running out, but that's football. You're talking a whole different ballgame here. Ryan's got a dark side when it comes to his little girl."
Frustration cranked the band of desperation squeezing her chest. She jammed the fingers of both hands through her loose curls. Failure loomed like a taunting specter, but she couldn't give in. Not without a fight. For close to a year, an uneasy longing had been building in her, stealing the joy she'd always found in her singing. Something was missing. Something vital. If she didn't find it, soon, she was going to explode. Or have a breakdown. Either scenario was unacceptable.
"You think I don't know that? I get he's concerned for my safety. I'm not stupid. There are a lot of nuts out there, but he's driving me insane." She swung out her arm. "They all are. I'm twenty-five years old for heaven's sake, yet the family treats me like a teenager without a brain in my head. I can't take it anymore. I won't."
"And you think hooking up with some guy is going to convince them to back off?" He crossed his arms and hiked a doubtful brow.
"I think when they see I'm serious about living my own life, they will. And I'm not hooking up with some guy. I'm hooking up with you." The finger she aimed at his nose emphasized her point. "Think about it. He trusts you, and who better to keep his little girl safe from the crazies he sees behind every curtain than a cage fighting champ?"
A frown tightened his features and his posture stiffened. "What kind of crazies?"
"It's nothing." She waved a dismissive hand. "Weirdo fan mail is part of the business. Dad's just paranoid. The point is, he knows I'd be safe with you around, so he'll back off and give me some space."
"Not likely." He leaned his palms on the counter, holding her gaze. "I'm sorry, but it's not gonna happen. Even if I was willing to go along with your screwy plan, neither your father nor Tuck would stand by while you get involved with a man like me."
Confused by the excuse and more than a little disappointed, she went on the offense. "What do you mean, a man like you? What's wrong with you?"
His eyebrows popped to his hairline as if her question surprised him. "Hell, Squirt, I'm a street brawler from the wrong side of the tracks…among other things."
She rolled her eyes. "Like anyone cares how or where you grew up. Dad likes you and Tuck is your friend."
"Yes, and because we are friends, your cousin has a vast understanding of my reputation with women. I'm not stupid, or suicidal enough, to say yes to what would end up a friendship-killing nightmare."
With her plan dying a quick death right before her eyes, frustration and hurt made her voice sharp. "You haven't even given me a chance to explain what I have in mind."
He shoved off the counter and crossed to the couch to pick up her coat and scarf. Turning, he held them out. "And I don't intend to."
You can purchase To Win her Heart at:
AMAZON
BARNES & NOBLE
KOBO
GOOGLE PLAY
KENSINGTON BOOKS
About the Author: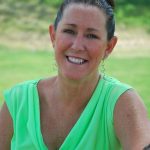 Breast cancer survivor and award winning author, Mackenzie Crowne writes sensual contemporary romance with a side of sass. Her friends call her Mac. She hopes you will too. Connect with her at http://mackenziecrowne.com,  https://www.facebook.com/MackenzieCrowne and https://twitter.com/MacCrowne.