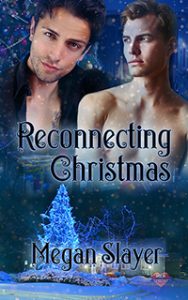 Reconnecting Christmas By Megan Slayer
Oliver McNamara knows exactly what he wants for the holidays his boyfriend to come home. He wants a nice, romantic Christmas with the man he loves. Will he get his perfect present or a lump of coal on the big day?
If Bert gets his way, this will be a holiday Oliver never forgets. But…being a world famous model means Bert doesn't always set his working hours and giving Oliver what he deserves could be impossible. Can he reconnect with the man he loves over the holidays?
Two hearts will always find a way to become one especially with a little Christmas cheer involved.
You can read an excerpt on Megan's website.
Available at:
MLR Press
Amazon
Barnes and Noble
Kobo
About the Author: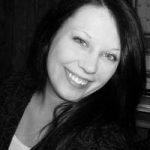 I've always dreamt of writing the stories in my head. Tall, dark, and handsome heroes are my favorites, as long as he has an independent woman keeping him in line.  I love playing with words and letting the characters run wild.
NASCAR, Ohio farmland, dirt racing, animals and second chance romance  all feature prominently in my books.  I also write under the pen name of Megan Slayer. I'm published with Total-E-Bound, Changeling Press, Liquid Silver Books, Shara Azod Publishing, Turquoise Morning Press, Decadent Publishing and The Wild Rose Press. Come join me for this fantastic journey!