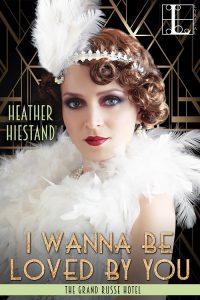 My Jazz Era-Inspired Hobby by Heather Hiestand
I became interested in writing about the 1920s a couple of years ago. I've always been a sucker for movie star biographies, so of course I started reading biographies and fan magazines of the era of my Grand Russe Hotel series.
One of the bios I picked up was Gloria Swanson's, and it mentioned that she played the ukulele. I read more about the instrument and discovered that it was popular, especially for college kids, in the 1920s. I picked up a starter uke for my primary school-aged son. When it didn't take I put it aside, but last summer my father helped me figure out how to tune it (hint:  there are apps these days and it isn't nearly as hard as we made it) and started to learn how to play.
The nice thing about the ukulele is that you can teach yourself to play. It's light and only has four strings, which is less than a guitar on both counts. Yes, learning music theory or paying for teachers would give you a deeper understanding of reading and playing music, but there are plenty of books out there with simple notation.  There are at least three ways music is written for the ukulele so you can choose however your brain best interprets the music. YouTube has tutorials of many songs available. Some contemporary artists that are easy to play on the uke are Sam Smith and Twenty One Pilots, but I love to play the old stuff, of course, like Al Jolson and Fanny Brice. One genre that is plentiful for the uke is cowboy type music. I've gone back to old Johnny Cash songs and then been able to play them. Lots of the "How to Learn the Ukulele" books have cowboy songs and other Americana featured.
My favorite introductory ukulele music books are by Rebecca Bogart and Jenny Peters. Not only do they write a great songbook, they have demonstration videos for every song they teach.
The uke is affordable, too. While the Roaring Twenties have the reputation of being a good-time era, with people flush with cash, there were hard times for many, and even now, you can pick up a good instrument for around a hundred dollars. I personally like the concert ukulele best, but there are several kinds to choose from. For that classic Hawaiian sound, you want a soprano ukulele. You can buy a ukulele for as little as five dollars, but it will probably be impossible to tune. One final note:  this is a very pretty instrument! You can buy it in many woods and finishes, and often they have design details.
21 Songs in 6 Days
If I Had You (Grand Russe #1)
I Wanna Be Loved By You (Grand Russe #2)
I WANNA BE LOVED BY YOU by Heather Hiestand
For a young woman swept into international adventure, romance can't be far behind…
The 1920s are in full swing when Sadie Loudon leaves her grandfather's stodgy vicarage, and she dreams of the glamour and excitement she's seen on the silver screen. But before she even begins work at the storied Grand Russe Hotel, she is ushered into London's glittering nightlife by a handsome young businessman intent on introducing her to the pleasures available to a Bright Young Thing. Is it a fleeting romance…or something even more intriguing?
Les Drake is on the lookout for Bolsheviks when he encounters sweet, sexy Sadie. A British Secret Intelligence agent, Les has more experience with the seedy underside of the city than with innocent chambermaids, but he can't deny that Sadie tempts him. Using her as part of his cover seems like a brilliant plan until the danger of his assignment threatens what has suddenly become a love he can't bear to lose…
You can purchase I Wanna Be Loved at:
Kensington Books
About the Author: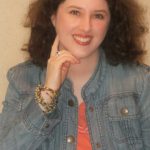 Heather Hiestand was born in Illinois but her family migrated west before she started school. Since then she has claimed Washington State as home, except for a few years in California. She wrote her first story at age seven and went on to major in creative writing at the University of Washington. Her first published fiction was a mystery short story, but since then it has been all about the many flavors of romance. Heather's first published romance short story was set in the Victorian period and she continues to return, fascinated by the rapid changes of the nineteenth century. The author of many novels, novellas and short stories, she makes her home in a small town with her husband and son and supposedly works out of her tiny office, though she mostly writes in her easy chair in the living room.
Author Links:
Website: http://www.heatherhiestand.com/