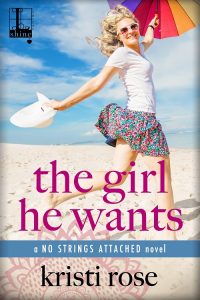 Chocolate to go With Your Book by Kristi Rose
In my new book, THE GIRL HE WANTS, Jayne finds inspiration in fortune cookies and comfort with sweets. She's a girl who likes her food and could only fall for a guy who feels the same way. Thankfully, they share a love for all things pleasing to the palate.
As an English woman living in the United States, she prefers to pair her tea with chocolate or cupcakes and coming from a long line of bakers- sweets are always on hand. This chocolate cake was passed down from her grandmother. It's baked in a bundt pan, but a mini bundt pan (12 little cakes) is Jayne's favorite. Less guilt when she eats the whole "mini" cake.
CHOCOLATE POTATO CAKE
Set oven to 350.
Ingredients:
1 Bar (1/4lb) Sweet Cooking Chocolate
1 ½ Cup Sifted Flour
1 ¼ Teaspoon Soda
½ Teaspoon Salt
½ Cup – Jayne prefers a coconut/palm oil mix for her baking instead of straight up shortening.
1 ¼ Cup Sugar
3 Unbeaten Eggs
1 Teaspoon Vanilla
1 Cup mashed Potatoes (no salt or milk)
¼ Cup Water
½ Cup Sour Cream
Cook:
2-3 medium sized potatoes- without salt. Mash them without milk  or any seasoning.  Then add the 1/2 sour cream.
Melt:
1 Bar (1/4lb) Sweet Cooking Chocolate
¼ Cup Water
Melt the chocolate in a small pan with the water. Set aside.
Mix:
1 ½ Cup Sifted Flour
1 ¼ Teaspoon Soda
½ Teaspoon Salt
Mix these together. Set aside.
Add:
½ Cup shortening
1 ¼ Cup Sugar
3 Unbeaten Eggs
1 Teaspoon Vanilla
Cream shortening with sugar and vanilla. Blend in one egg at  a time, beat well. Add melted chocolate.
Finally:
Combine the potato mixture and then blend in dry ingredients. Mix well.
Grease a 10"  Bundt (tube) pan.  Bake 1 hour to 1 ¼ hours or until cake is done.  It's about 23 minutes with the mini Bundt cakes- but you'll have to check based on the size you get.
THE GIRL HE WANTS by Kristi Rose

It's tempting to ignore your heart . . .
Boutique owner Jayne Grandberry may be great at getting customers to treat themselves, but she's even better at resisting her own desires. For her, love is like a sinfully rich dessert—a fleeting pleasure that will just make her crash in the long run. She has no time for such distractions, especially since she's trying to open up a second shop in Atlanta. But she finds herself tempted like never before when her friends set her up with Stacy Cunningham.
A financial wizard, Stacy gives off a definite nerdy vibe, but he has skills that a businesswoman like Jayne can appreciate—and an indulgent one-night stand shows her a wildly different side of him. There's nowhere for them to go from there, since Stacy, a single father, has complicated written all over him. But he's not willing to settle for second best. And he'll have to wait for Jayne to discover what he's known all along: that when you open your heart to love, there will be room in your life for anything . . .
You can purchase THE GIRL HE WANTS at:
Kensington Books
Author Bio: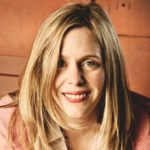 Kristi Rose was raised in central Florida on boiled peanuts and iced tea. She's lived by an active volcano, almost fallen off a mountain, and was married in Arkansas by a J.O.P in flip flops named Earl. No matter where she is, she enjoys watching people and wondering what's their story? That's what Kristi likes to write about: everyday people, the love that brings them together, and their journey getting there. Kristi is a member of RWA.
Author Links:
Website: http://www.kristirose.net/
Twitter: https://twitter.com/krosewrites
Facebook: https://www.facebook.com/pages/Kristi-Rose/364071883695814