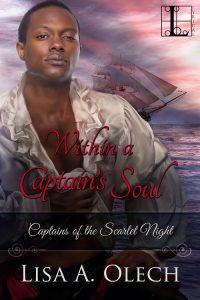 A Love Letter to My Great Grandmother – By: Lisa A. Olech
As a "Thank You!!" to all her devoted readers, Lisa is holding a huge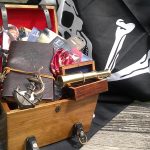 giveaway. Sign up now! One winner will be announced after signups close on August 29, 2017!! http://kensingtonbooks.tumblr.com/lisaolech

I often joke that I am an estrogen island, because my life has, and still is surrounded predominantly by men. With brothers and not sisters; sons, not daughters, it sometimes feels like I'm lost in a churning sea of testosterone. I do, however, come from a long line of some incredibly strong women, and my great grandmother was one of those formidable females I'm proud have as part of my heritage.
Her name was Alta Luella. And while I know little of her childhood, I know that at the turn of the last century, at the age of eighteen, she was a cook in a logging camp. (Talk about a sea of testosterone!) It was while there she contracted Scarlet Fever, and although she survived the illness, it caused her to slowly and permanently lose her hearing. At the age of twenty years old, she'd lost all ability to hear.
Being deaf did not stop her from working every day of her life, from falling in love, raising two children, burying her husband and one of her sons, or living her life without the benefits and support found within the deaf community today. It forced her to fight against the discrimination and preconception of a hearing world against her skills and abilities simply because she could not hear.
Without that support, she never learned to use sign language but became skilled at reading lips, which is an incredibly difficult talent to master. I love the stories of when she would argue, or disagree with a person. In brash response, she would simply turn her back. That way she couldn't "hear" what she didn't want to "hear." Just as she did to the job interviewer who refused her a position because as he tried to tell her, they didn't hire the disabled. Although I'm sure after the tongue lashing he was given by my fiery grandmother, he may have wished he was the deaf one in the room.
When I was working on my Captains of the Scarlet Night series and incorporated a deaf character into the story, it was in small tribute to the tough-as-nails Alta Luella. But as the series progressed and that small secondary character grew not only on the pages of my series, but in my heart and the hearts of my readers as well, it became clear that he was destined to become a hero.
My new release, the fifth and final book in the series, Within A Captain's Soul brings you Captain William "Bump" Quinn. A pirate captain who cut his teeth on the tarred rigging of the ship known as the Scarlet Night. Who grew from a child of four within this fierce and dangerous world and learned how to adapt and survive into a proud, strong pirate captain. Who used his deafness to its advantage, and who left an indelible mark upon me as a writer.
Through "Bump" and the dedication to write him with the respect and regard he deserved, I reached out to the deaf community for help, and the outpouring of love, patience, and support was overwhelming.  I was humbled by your generosity and hope I have done you all proud.
I only wish my great grandmother had met you…and you had met her.
WITHIN A CAPTAIN'S SOUL by Lisa A. Olech

Stormy seas, a captive heart, and a coupling that breaks all the rules . . .
After years of committed service, Captain William "Bump" Quinn has finally taken the helm of the pirate ship Scarlet Night. But when rough waters send the Night off course, William winds up shipwrecked and alone on enemy shores—and prisoner to China's most powerful pirate queen.
Captain Jian Jun is as alluring as she is formidable, and she's careful not to let anyone too close. But the silence of the handsome Jamaican pirate in her custody intrigues her. Tempted by his topaz eyes and the strength of his character, she allows the captive into her inner sanctum. Though their bond defies all convention, Jun finds she is powerless against the emotions Will stirs in her. She prays their first union will not be her last. But with danger lurking in unexpected places, her beloved pirate may soon get the chance to prove he is every inch the hero he seems in her arms . . .
Buy links
Amazon: http://www.amazon.com/s/?field-keywords=9781516100798
Apple: http://itunes.apple.com/us/book/isbn9781516100798?uo=8
B&N: http://www.barnesandnoble.com/s/9781516100798
Google: https://play.google.com/store/search?q=9781516100798&c=books
Kobo: http://www.kobobooks.com/search/search.html?q=9781516100798
Kensington: http://www.kensingtonbooks.com/book.aspx/35104
Author Bio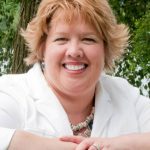 Lisa A. Olech is an author and lover of all things pirate.  A Jolly Roger flies off the flagpole of her New England home. The final book in her Captains of the Scarlet Night series, WITHIN A CAPTAIN'S SOUL releases August 1, 2017!
As a "Thank You!!" to all her devoted readers, Lisa is holding a huge giveaway. Sign up now! One winner will be announced after signups close on August 29, 2017!! http://kensingtonbooks.tumblr.com/lisaolech
Author Links
Website: www.lisaolech.com
Twitter: https://twitter.com/LisaOlech
Facebook: https://www.facebook.com/Lisa.A.Olech.Writer