Vivid, bright, intelligent, beautiful and talented Blue Saffire stops by to talk about her new book, her writing journey and more!
You can listen to the podcast HERE or click on the photo below!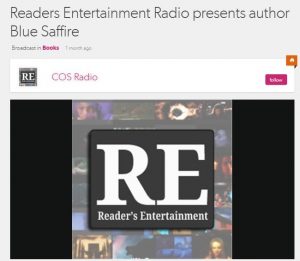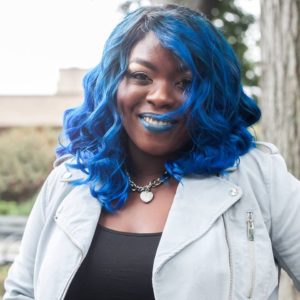 Blue Saffire, award-winning, bestselling author of over thirty contemporary romance novels and novellas,—writes with the intention to touch the heart and the mind. Blue hooks, weaves, and loops multiple series, keeping you engaged in her worlds. Every word is meant to have a lasting touch that leaves you breathless for more.
Blue and her husband live in a home filled with laughter and creativity, in Long Island, NY. Both working hard to build the Blue brand and cultivate their love for the arts. Creativity is their family affair.
Her latest release, Calling on Quinn, is available now.
You can find Blue at her website, Facebook, Twitter, Instagram, and YouTube.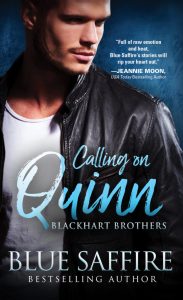 "Unputdownable romance…A cliff-hanger ending, thrilling action, and plenty of heat are sure to have readers hooked."—Publishers Weekly
He's trouble—of the very best kind
Quinn Blackheart is a private investigator, former cop, and no-nonsense, take-charge kind of guy who adores his sprawling Irish family. He likes to check all the boxes, and his niece's gorgeous driving instructor just earned a place at the top of his to-do list.
Alicia Rhodes has had a tough, chaotic year, and she's ready to put the past behind her and find happiness in the present. When handsome Quinn Blackhart shows up at a driving lesson, she can see he's the very best kind of trouble—but is she game? Now isn't a great time to get involved with a man—even if he's the most romantic, supportive, understanding, magnificent man she's ever met.
So between unfinished business of Alicia's, and a dangerous case threatening the Blackhart family, Quinn is determined to both woo Alicia and keep her safe—which is going to make for one wild, sexy ride.
"Full of raw emotion and heat, Blue Saffire's stories will rip your heart out." —Jeannie Moon, USA Today bestselling author
Radio show host Patricia W Fischer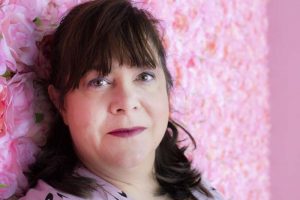 After working as a trauma/critical care nurse for a decade, Patricia W. Fischer left the medical field and put her journalism degree to work and those multiple medical stories came in handy.
For the past twenty years, she's penned stories for parenting, entertainment, and professional nursing websites as well as Chicken Soup for the Soul series and The American Journal of Nursing.
Since 2015, Patricia's been a monthly contributor to San Antonio Living as a book picks expert and in 2017, she added radio host to her resume with Readers Entertainment Radio.
To date, she has nine romance books published.
You can reach her on Facebook (Patricia W. Fischer), Twitter (@pawf1067), Instagram (PatriciaWFischerauthor, and Pinterest (Patricia W. Fischer author).
Patricia W. Fischer RN (ret)
Romance author & journalist
Host-Readers Entertainment Radio
Book Picks-SA Living
Tule Publication
RE on iTunes- https://podcasts.apple.com/us/podcast/readers-entertainment-radio/id280931729