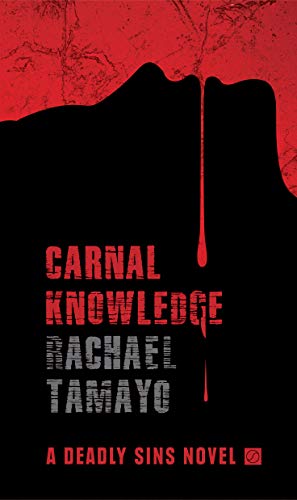 AWARD WINNING AUTHOR RACHAEL TAMAYO TO DONATE 50% OF ROYALTIES TO HELP WITH POSTPARTUM DEPRESSION
It started out as an innocent experiment that led to surprise and shock for Houston's own Rachael Tamayo. Rachael, an award-winning author and former 911 call dispatcher had just set up her very own TikTok account and was sharing stories about from her years as an award-winning 911 dispatcher. Initially for Rachael, the initiative was one that would let her revisit past memories both good and bad and educate the public on the ins and outs of what it really means to be a 911 operator. 
The end result of this was not something she ever expected.  Within one day of Rachael posting her first video, the video had 600,000 views and Rachael herself had gained 11,000 followers within two days. Continuing to gain thousands of followers daily,  results like this speak for themselves and it became all too clear for Rachael what her next step was to be, and it's a big reason for this message today. Due to the content of the video itself, and thousands of comments on PostPartum Depression, she was moved to do something to bring attention to this little talked about issue. Going forward and for the next two sales quarters, Rachael will be dedicating 50% of her overall sales on her newest novel, Carnal Knowledge to help support postpartum depression for both men and women. 
Carnal Knowledge, the second book in Rachael's Deadly Sins series has achieved critical acclaim since its release in July, and the series itself has propelled Rachael to international best-selling status. It is only fitting that Rachael lead the charge in a very important initiative with this book,  her newest and likely most focused novel to date. The willingness to help also speaks to the quality individual that Rachael is and is a true testament to the sacrifices that she is willing to make to help others.  We are hopeful that the general public and her many fans will also embrace the initiative and join Rachael in this journey,  one that she has the utmost passion and belief in!
"Carnal Knowledge" is a twisted tale of lust, but not the kind of lust that anyone is expecting. A woman is hunted by a killer in a world that is turned rapidly inside out as her life is put on a countdown by a madman. This killer has authorities baffled, and will leave readers with one question: What do you do when you know you're on a serial killer's hit list?
One thing is certain, some appetites are best left unsatisfied.
A serial killer on the loose, driven by darkness and obsession. A woman determined to not go down without a fight and refuses to be a victim. International bestselling author Rachael Tamayo is back with a highly anticipated Deadly Sins novel. With twists and turns to keep readers gripped, fans of Teresa Driscoll and Rachel Caine will be hooked in this unforgettable thriller.
"A well-written thriller that keeps the reader guessing until the end!" – InD'Tale Magazine
"Intense, original, and detailed thriller." – Power of Three Reader
Rachael Tamayo is a former 911 emergency operator and police dispatcher.  After twelve years in those dark depths, she's gained a unique insight into mental illness, human behavior, and the general darkness of humanity that she likes to weave into her books.  A formerly exclusive romance author tried her hand at thrillers in her award-winning novel, Crazy Love, and loved it so much that she decided not to turn back.   Rachael is also the author of the internationally renowned domestic thriller, "Break My Bones and her newest
Born and raised in Texas, Rachael lives in the Houston area with her husband of sixteen years, and their two small children. More information can be found about Rachael at:
TikTok  https://bit.ly/2SvApkh
Facebook page https://www.facebook.com/RachaelTamayowrites
Facebook fan page https://www.facebook.com/groups/TheRTAsylum
Twitter https://twitter.com/rtamayo200
Amazon https://www.amazon.com/-/e/B01HC2VZ0C
Goodreads https://www.goodreads.com/author/show/15251093.Rachael_Tamayo
Bookbub https://www.bookbub.com/profile/rachael-tamayo
To request additional review copies or an interview with Rachael Tamayo, please contact Mickey Mikkelson at Creative Edge Publicity: mickey.creativeedge@gmail.com / 403.464.6925.