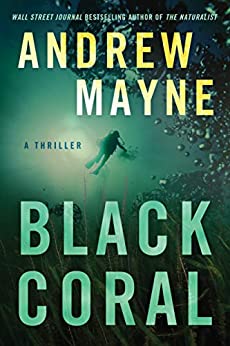 For a police diver in Florida, solving a cold-case mystery brings a serial killer out of hiding in a deep, dark thriller by the Wall Street Journal bestselling author of The Naturalist.
Sloan McPherson and the Underwater Investigation Unit have discovered a van at the bottom of a murky Florida pond. Sealed inside the watery tomb are the bodies of four teenagers who disappeared thirty years ago after leaving a rock concert. To authorities, it looks like a tragic accident. To Sloan, it looks like murder. Every piece of evidence is starting to connect to a string of cold case vanishings throughout Florida. Clue by clue, Sloan navigates the warm, dark waters where natural predators feed, knowing that the most dangerous one is still above the surface—nesting and dormant.
But when a fresh young kill is found in the Everglades, Sloan fears that her investigation has reawakened a monster. How can she catch someone who's a genius at hiding in plain sight? By acting as prey. The dangerous gambit is working—only too well. She's being lured into a deception of the madman's own design. Has Sloan set a trap for a serial killer? Or has he set one for her?
You can purchase BLACK CORAL at:
Amazon
Indiebound
Barnes & Noble
Bookshop
ABOUT THE AUTHOR:
Andrew Mayne is a Wall Street Journal bestselling author whose books include The Naturalist, a Thriller Award finalist and Black Fall an Edgar Award finalist Black Fall. He's the star of the Discovery Channel's Shark Week special Andrew Mayne: Ghost Diver, where he swam alongside great white sharks using an underwater invisibility suit he designed and also was the star of A&E's Don't Trust Andrew Mayne.
Social media links
Website: AndrewMayne.com
Instagram: https://www.instagram.com/andrewmayne/