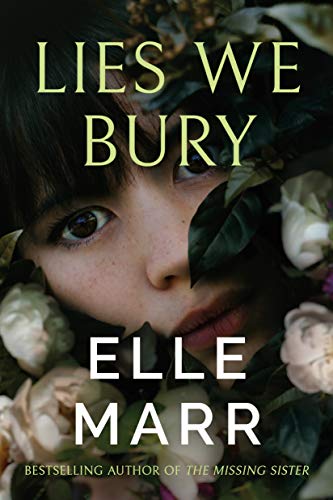 LIES WE BURY by Elle Marr
I was born in captivity…
Two decades ago Marissa Mo escaped a basement prison―the only home she'd ever known. At twenty-seven, Marissa's moved beyond the trauma and is working under a new name as a freelance photographer. But when she accepts a job covering a string of macabre murders in Portland, it's impossible for Marissa not to remember.
Everything is eerily familiar. The same underground lairs. Sad trinkets and toys left behind, identical to those Marissa had as a child. And then there is the note meant just for her that freezes Marissa's blood: See you soon, Missy.
To determine the killer's next move, Marissa must retrieve her long-forgotten memories and return to a past she's hidden away. But she won't be facing her fears alone. Someone is waiting for her in the dark.
You can purchase LIES WE BURY here:
Elle Marr strives to tell powerful and compelling stories of women who demonstrate resilience in the face of great obstacles. She is the author of two thrillers, The Missing Sister (2020) and LIES WE BURY (April 2021). She believes representation matters, and as a first-generation Chinese American on her father's side, she is passionate about including mixed-race, Asian-American characters who look like her in her novels.
The Missing Sister was a #1 Amazon bestseller, #1 in the Kindle Store, an Amazon Charts bestseller, featured in Woman's World, and named one of PopSugar's "31 Thrillers of 2020." Marr's essays have been published in CrimeReads and Criminal Element.
Originally from Sacramento, Elle Marr graduated from UC San Diego before moving to France, where  she earned a master's degree from the Sorbonne University in Paris. She began writing novels out  of a desire to explore the mixed-race experience and the question of cultural identity in fiction.  When not working on her next book, she enjoys watching French Netflix shows with the subtitles  off, in Oregon, where she lives with her husband, son, and one very demanding feline.
Find More about Ella at:
Website: https://ellemarr.com/
Instagram: @ellemarrauthor
Facebook: @ellemarrauthor
Twitter: @ellemarr_