Crosshairs by Patricia Bradley
ISBN 9780800735753; Ebook ISBN 9781493431762; November 2, 2021; Paper; $15.99, Natchez Trace Park Rangers, #3 of 4
When ISB Ranger Ainsley Beaumont returns to her hometown of Natchez, Mississippi, to investigate the murder of a teenage girl, she doesn't suspect she'll become the murderer's next target. Can former a FBI sniper—and Ainsley's former flame—overcome his past mistakes on the job in order to protect her?
Bradley Continues Natchez Trace Series with Highly Anticipated Installment
"Bradley delivers all the twists, double-crosses, and action readers expect."
—Library Journal, starred review of Standoff
Ada, Mi.—In 2020, bestselling author Patricia Bradley introduced fans to a new and well-received suspense series set in the depths of the Natchez Trace. Since that time, readers have enjoyed immersing themselves in plots riddled with secrets, compelling heroes, and elusive villains in Standoff (May 2020) and Obsession (February 2021). Now, Bradley delivers another high-octane story with the next installment, Crosshairs.
When she's called back to Natchez, Mississippi, to investigate the murder of a young girl, Investigative Services Branch ranger Ainsley Beaumont finds trouble awaits in her hometown. The killer is out there, and Ainsley is being targeted as the next victim. In order to continue her work, she'll need backup. Unfortunately, she must rely upon the help of her old flame.
Former FBI sniper Lincoln Steele hasn't touched a gun in over two years after a deadly mistake almost killed a child and resulted in deadly and unforeseen consequences for his best friend. Leaving his old life behind, he now works as an interpretive ranger in Natchez. But when danger closes in on Ainsley, he can't just stand by and watch. Can Linc find the courage to protect her before it's too late?
Return to the oldest town on the Mississippi River in this riveting novel where a mysterious killer is determined to keep his secret hidden . . . no matter who he has to kill.
An Interview with Patricia Bradley
Crosshairs is the third installment in the Natchez Trace Park Rangers series. Can you please provide a brief summary of this book?
Investigative Services Branch (ISB) ranger Ainsley Beaumont arrives in her hometown of Natchez, Mississippi, to investigate the murder of a pregnant teenager. While she wishes the visit was under better circumstances, she never imagined that she would become the killer's next target—nor that she'd have to work alongside an old flame.
After he almost killed a child, former FBI sniper Lincoln Steele couldn't bring himself to fire a gun, which had deadly and unforeseen consequences for his best friend. Crushed beneath a load of guilt, Linc is working at Melrose Estate as an interpretive ranger. But as danger closes in on Ainsley during her murder investigation, Linc will have to find the courage to protect her. The only question is, will it be too little, too late?
Each of the books in this series focuses on a different professional involved with the Natchez Trace. Crosshairs features Investigative Services Branch ranger Ainsley Beaumont. Can you please tell us a little more about her character and her profession?
Ainsley Beaumont is one of thirty-three elite investigators in the ISB (Investigative Services Branch). The ISB is the FBI of the National Park Service, and she's worked hard for this position, driven in part to show her dad she could do it.
Lincoln Steele made a big career change after a mistake on the job cost his best friend. What kind of emotional baggage is he dealing with and how does that impact his role in this story?
Lincoln Steele was an FBI sniper, and after he almost shot a ten-year-old boy he had a flashback on a mission and hesitated in a gun battle. That hesitation eventually cost his best friend his life. Now Linc struggles with even holding a gun, much less shooting one. He left the FBI to return to Natchez to become an interpretive ranger and sleeps much better . . . until a killer has Ainsley in the crosshairs of his gun.
What was the hardest part about writing this story?
Trying to write it during a pandemic.
Without giving away spoilers, did anything about the finished plot surprise you?
Who the killer was. I don't always know whodunit and this was one of those cases.
Why did you choose the Natchez Trace as the setting for your books?
I love the Natchez Trace and have traveled it from one end to the other. It is so rich with history and has so many places to hide bodies . . .
What do you hope readers have learned or experienced from this series?
I think learning to forgive runs through this series, and that it's often easier to forgive others than it is to forgive ourselves.
What are you working on next?
I'm working on the fourth book in the Natchez Trace Park Rangers series. It will involve Ranger Clayton Bradshaw, who has made appearances in two of the books. He gets caught up in the attempted murder of an FBI agent on the Natchez Trace, and this case is tied to the murder of a federal judge.
How can readers connect with you?
Website https://ptbradley.com/
Blog—https://ptbradley.com/blog/
Facebook—www.facebook.com/patriciabradleyauthor
Twitter—https://twitter.com/PTBradley1
Bookbub—https://www.bookbub.com/profile/patricia-bradley
Goodreads—https://www.goodreads.com/author/show/7789445.Patricia_Bradley
Instagram—https://www.instagram.com/ptbradley1/
Pinterest—https://www.pinterest.com/ptbradley/
About the Author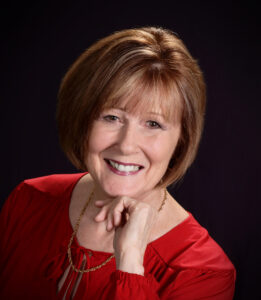 Patricia Bradley is the author of Standoff and Obsession, as well as the Memphis Cold Case novels and Logan Point series. Bradley won an Inspirational Reader's Choice Award in Romantic Suspense, a Daphne du Maurier Award, and a Touched by Love Award; she was a Carol Award finalist; and three of her books were included in anthologies that debuted on the USA Today bestseller list. She is cofounder of Aiming for Healthy Families, Inc., and she is a member of American Christian Fiction Writers and Romance Writers of America. Bradley makes her home in Mississippi. Learn more at www.ptbradley.com.
Crosshairs
by Patricia Bradley ISBN: 9780800735753 | Ebook ISBN: 9781493431762 | 416 pages, paperback | $15.99 | November 2021