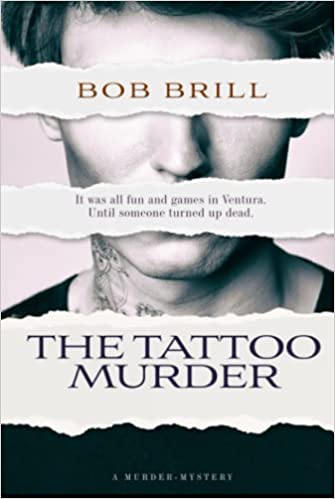 The Tattoo Murder, A novel with a new direction by Award-winning author and broadcaster, Bob Brill
"The Tattoo Murder" is the story of a U-S Army combat veteran who became a police officer back in his home town after he'd seen enough injustice in the world.
A different kind of cop, Det. John Potenza travels to the tune of his own drum, the waves which he loves to surf, the women who occupy his life and the music which drives him. All this is secondary to getting it right when it comes to justice. An Italian-American who knows his way around the kitchen, the fit and trim cop with comic book hero good looks catches the eye of almost every woman he meets. If he were British he'd probably be in "her Majesty's Secret Service" with a Double-O in his name.
Many of the characters in the book are derived from Bob Brill's own past and acquaintances and friends and while the book is a work of fiction, the people are real – well sort of.

Universal Link: https://books2read.com/u/braNDZ
ABOUT THE AUTHOR: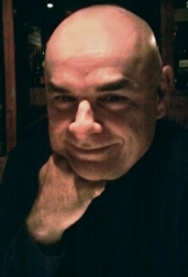 A native of Pittsburgh, PA and a hardcore Pirates and Steelers fan, Bob began in radio career in 1972 and worked all over the western US, several times in the L-A market. He's currently a news anchor at CBS Radio LA; KNX 1070 News Radio.
Bob has won multiple broadcast awards including an Edward R. Murrow Award (among others) for anchoring KNX's storm coverage in 2011.
A baseball historian, Bob writes the very popular weekly column found at www.baseballinthe1960s.com. He also is a podcaster who has teamed with former NFL Quarterback Erik Kramer for a weekly Fantasy Football Podcast called Kramer and Brill, which can be found where ever you get your podcasts or at their website www.kramerandbrill.com. Both are always posted on Facebook as well as Twitter.
Bob made his mark with the UPI Radio Network when a gunman went crazy in a San Diego fast food restaurant and Bob covered the story. It was his first big break. He later became a UPI National Correspondent and Bureau Chief. He has interviewed presidents, covered Super Bowl games and Hollywood as well as major news stories.
He lives in L-A. He has survived earthquakes and a beating during the 1992 L-A riots while covering the story, which was recorded on audio tape.  More information about Bob can be found at:  BobBrill