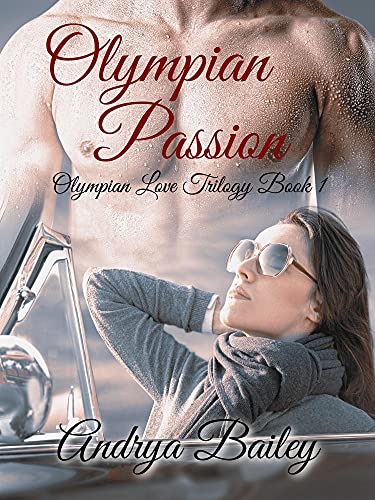 Olympian Passion
Olympian Love Trilogy Book One
Award-Winning Romance at It's Best by critically acclaimed author, Andrya Bailey
Love at first sight – that's what grad student Sabrina feels when she spots the handsome and smart Greek archaeologist and museum curator Nikos Soulis at a reception in the Fine Arts museum. However, the Olympian-looking god of her dreams is only in town for two months to help with a special exhibit. And her rival, Maggie, won't leave him alone.
Nikos is intrigued to learn that Sabrina is interested in Greek mythology and art history. When he finds out that she's writing a paper about the Greek vases he's traveling with, he makes time to help her with her project, despite having a full schedule. Their attraction is so intense, that they can hardly handle being in the same room. Their chemistry is undeniable. Can Sabrina avoid heartbreak when she's seduced by the sexy Greek scholar?
The first book in the Olympian Love trilogy – not a stand-alone volume
★ Readers' Favorite® 5-star seal
Amazon.com Link:  Amazon.com: Olympian Passion: Olympian Love Trilogy Book 1 eBook : Bailey, Andrya: Kindle Store
Amazon.ca: Olympian Passion: Olympian Love Trilogy Book 1 eBook : Bailey, Andrya: Amazon.ca: Kindle Store
ABOUT THE AUTHOR:
Andrya Bailey is an award-winning contemporary romance writer who lives in Texas, USA with her family. When she travels, she loves to visit museums and learn about art, and she usually incorporates her passions into her stories. Olympian Passion is the first book in the Olympian Love series.