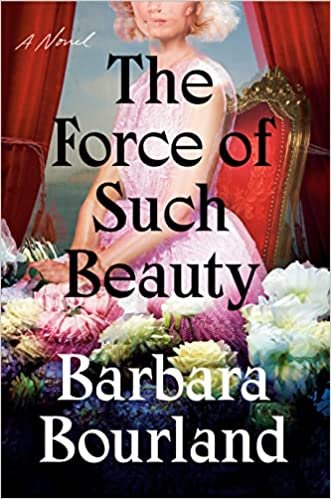 THE FORCE OF SUCH BEAUTY by Barbara Bourland
Caroline, a former marathon runner who dropped out of school at fourteen to pursue an Olympic medal, was the perfect candidate for a tiara: shapely, disciplined, accustomed to public attention, and utterly uneducated.
After she meets Finn, the handsome prince of a small European kingdom, her fate is sealed. With a collar of pearls locked around her throat and a rope of diamonds leashing her to a balcony, Caroline uses her once-powerful body to smile, wave, and produce children with perfect grace.
But once she begins to open her eyes to the world around her—and examine her own reflection—Caroline discovers that she may have entered a bargain that cannot be undone.
Barbara Bourland's stunning third novel is her most ambitious and most imaginative book to date. Inspired by the alleged escape attempts of real-life princesses and set in a grotesque and gaudy prerecession 2000s Europe, The Force of Such Beauty is a heart-wrenching and compulsively readable testament to the way in which real-life power structures around the world ultimately rest on the subjugation of women's bodies.
BUY LINKS:
B&N: https://www.barnesandnoble.com/w/the-force-of-such-beauty-barbara-bourland/1140385093?ean=9780593329344
AMAZON: https://www.amazon.com/Force-Such-Beauty-Novel/dp/0593329341/ref=tmm_hrd_swatch_0?_encoding=UTF8&qid=1643783860&sr=8-1
INDIEBOUND: https://www.indiebound.org/book/9780593329344
ABOUT THE AUTHOR: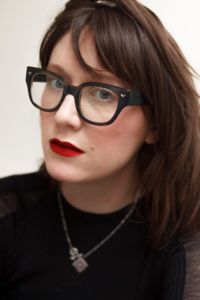 Barbara Bourland is the author of FAKE LIKE ME, a finalist for the 2020 Edgar Best Novel Award, and I'LL EAT WHEN I'M DEAD, an Irish Independent Book of the Year. Her third novel is forthcoming from Dutton. She lives in Baltimore with her husband and their dog.
AUTHOR WEBSITE: https://www.barbarabourland.com/