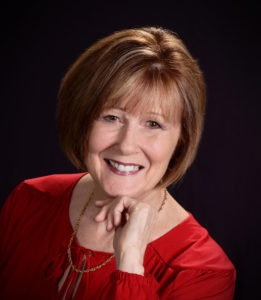 Fictionally Factual – featuring authors who are letting you in on all the 'facts' that go into their fiction works
Guest Post from Patricia Bradley Author of Deception
In my writing career, I've researched how to do things like blow up cars, climb buildings, attach a silencer (and just how quiet they really are), how to use a rod and laser to determine where a shooter stood. For Deception, I learned about DNA and what C4 is and how it's used.
I've also wandered around antebellum mansions and gotten lost on a one-lane road with alligators on each side. All while looking for a place to hide a body. What had happened was…
It was a beautiful June day, and I was in Natchez, Mississippi to research the setting for my next book in the Natchez Trace Park Rangers series. The temperature hadn't topped 90 yet, and it was the perfect time to drive up the Trace to interview the National Park Service ranger about the setting, Mount Locust.
A little history on Mount Locust—it is about sixteen miles up the Natchez Trace Parkway from Natchez and is the site of the oldest inn on the Trace. To ever have called the four-room house on the site an inn is kind, and back in the day, the "guests" slept on the front porch or out in the yard. But it is a beautiful place with two cemeteries on it. And the cemeteries are what brought me out that day—I needed to know if there was a road behind the cemeteries that would give easy access for a murderer to bury a body.
I do wish I had taken a photo of the ranger's face when I asked him how difficult it would be to bury a body on the property. He did relax a little when I told him I was a suspense author setting a book at Mount Locust. He gave me instructions and then told me when I was finished to turn at the next road to the right.
I followed his instructions, found out how I would get the body to the cemetery, then looked for the road to the right. As I drove, the road narrowed from two lanes to one with bayous on either side. And not a house in sight or any other way to turn around. In my head banjos played the theme to Deliverance as the trees grew thicker, blocking sunlight. All sorts of thoughts flitted through my mind. What if I meet someone? And they have a gun? I mean, here I am, a woman alone, in the middle of nowhere with no weapon other than an out-of-date pepper spray canister, and I didn't tell anyone where I was going.
Six miles (by my odometer) I finally found a wide place in the road that if I was really careful, I might be able to turn around without ending up in a bayou. I made the turn successfully and headed back to Mount Locust, praying I didn't meet another car—no way could I back up far enough to let anyone pass. Just before I came to the Natchez Trace, I saw the road I was supposed to take…it looked more like a driveway—no wonder I missed my turn! Later I learned if I'd only stayed on the one-lane road a little longer, I would have reached Rodney, one of Mississippi's famous ghost towns.
Back in Natchez, the primary location of the Natchez Trace Park Ranger series, I visited many of the beautiful antebellum homes. One was an inspiration for Judge Thorn's house in Deception. I also used the Old Jail that is reportedly haunted. A replica of the jail is on the cover of Deception. Built in 1891, the Queen Anne Style building was repurposed to house the Adams County supervisors' offices, but that didn't stop the reports of ghostly occurrences. The ending to Deception may increase those reports.
I hope you have enjoyed my little excursion in and around Natchez, Mississippi, and if you ever visit, don't go wandering off on one-lane gravel roads.
 Here's a look at DECEPTION: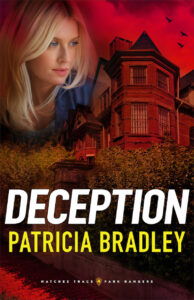 After being forced to kill an FBI agent gone rogue in self-defense while working in the violent crimes unit for the Investigative Services Branch, ranger Madison Thorn is comfortable with her move to the fraud and cyber division. At least numbers don't lie. So she's less than thrilled when a white-collar crime investigation in Natchez, Mississippi, turns violent. She could also do without being forced to work with former-childhood-enemy-turned-infuriatingly-handsome park ranger Clayton Bradshaw.
When a woman who looks just like Madison is attacked on the same night Madison's grandfather is shot, it becomes clear that there is something much bigger going on here and that Madison herself is in danger. Madison and Clayton will have to work together–and suppress their growing feelings for one another–if they are to discover the truth before it's too late.
USA Today bestselling and award-winning author Patricia Bradley closes out her popular Natchez Trace Park Rangers series with this complex story of family secrets, mixed motives, and learning to trust.