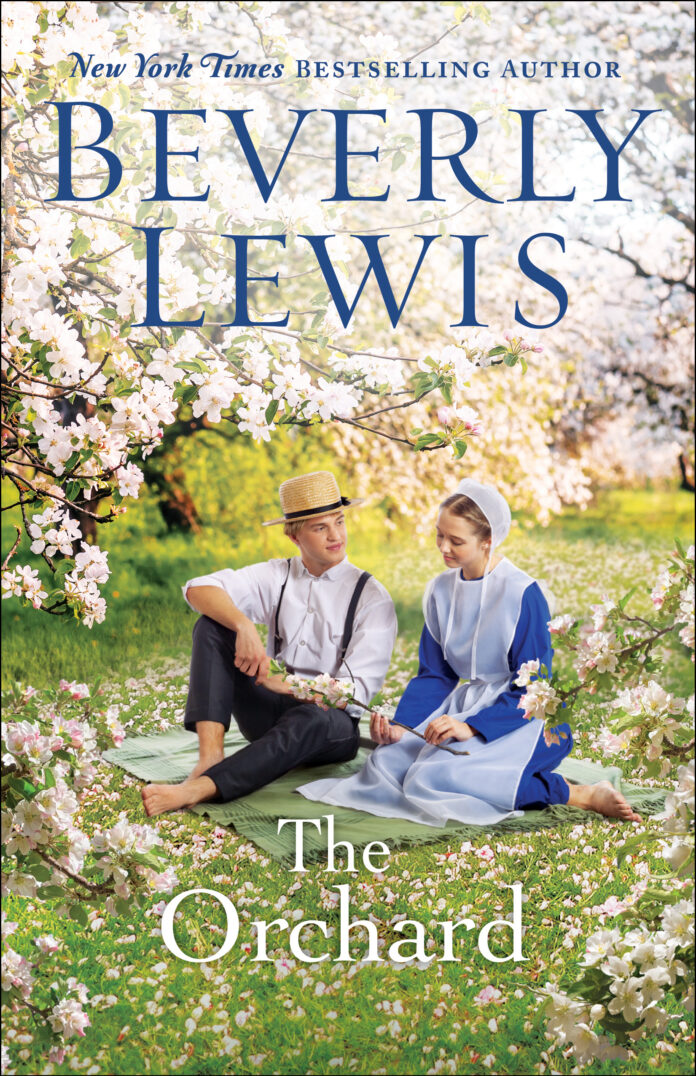 THE ORCHARD By Beverly Lewis
Born in the heart of the Pennsylvania Dutch country, Beverly Lewis learned to love the Amish way of life from an early age. As an author, she has brought her admiration and knowledge of the Amish people to the forefront of her writing. With over 17 million copies sold worldwide, Beverly Lewis has become Amish fiction's top selling author. Now, Lewis returns fans to Lancaster County in The Orchard—a captivating story about faith, love, loyalty, and family bonds during difficult and uncertain times.
For generations, Ellie Hostetler's family has tended their Lancaster County orchard, a tradition her twin brother, Evan, will someday continue. Yet when Evan's draft number is called up in the lottery for the Vietnam War, the family is shocked to learn he has not sought conscientious objector status, despite their Old Order Amish belief in nonresistance. The faraway war that has caused so much turmoil and grief among their Englisher neighbors now threatens their own community.
As Evan departs for boot camp, Ellie finds herself confiding her disappointment in Sol Bontrager, the brother of her best friend and cousin to her new beau, Menno. In contrast to Evan, Sol is a conscientious objector, and despite Ellie's attraction to Menno, she finds herself drawn to Sol's steady presence as they work together in the orchard. Suddenly, it feels as if everything in Ellie's world is shifting, and the plans she has held so dear seem increasingly uncertain. Can she and her family find the courage to face a future unlike any they could have imagined?