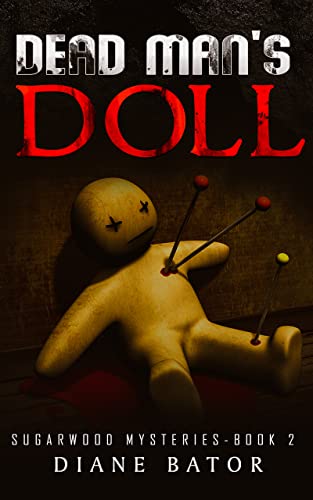 DEAD MAN'S DOLL The Sugarwood Mystery Series By Diane Bator
Christmas blooms in Sugarwood in the form of a brightly lit tree in town square, colorful ornaments, and a snowstorm. It's just Audra Clemmings' luck that she literally stumbles over the local butcher in Miss Lavinia's shop. Then a witch doctor arrives in town.
Can Audra solve the mystery before the killer turns their sights on her?
Dead Man's Doll | Universal Book Links Help You Find Books at Your Favorite Store! (books2read.com)
ABOUT THE AUTHOR:
A prolific Canadian mystery writer, I am the mom of three kids, two cats and a step-dog as well as author of Wild Blue Mysteries, Gilda Wright Mysteries, Glitter Bay Mysteries, and the Audra Clemmings Mysteries from Books We Love Ltd. with many more books and plays to come! You can find me at:
Blog: http://dbator.blogspot.ca/
Website: https://dianebator.ca/
Publisher Website: https://bookswelove.net/bator-diane/
Facebook page: https://www.facebook.com/dianebatorauthor/
Goodreads: https://www.goodreads.com/author/show/7179945.Diane_Bator