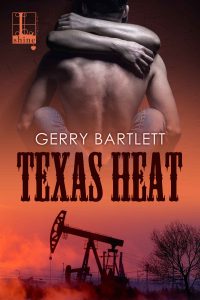 How My Favorite Hobby Turned into a Business by Gerry Bartlett
I'm a lot like my late mother. She always said her hobby was shopping. I learned the art of finding a bargain from her. We'd hit the mall and discount stores every Saturday in Houston while I was growing up. After I quit teaching, I enjoyed writing full time, but needed a way to get out from under the computer occasionally. A friend had a booth at an antique mall and suggested I look into renting one too. I wasn't sure about it. But I'd inherited some vintage things from my husband's aunt and didn't have room for it all. And then there were the books… I love old books. The first romance I ever read was Gone with the Wind. I was sure Scarlet would get Rhett back eventually. I guess that was when I began writing happy endings. You can bet a Gerry Bartlett book, like Texas Heat, will always have a happy ending. So selling collectible books appealed to me too.
Anyway, I jumped into the antique business knowing very little about it, made my first sale and was hooked. I decided early on that you don't have to be an expert to sell antiques. The collectors will always know their area in depth. What I look for are interesting, unusual things at a price with room for a profit. My rule is that I want to double what I pay. If something costs five bucks, I need to sell it for ten. But I usually can do much better than that.
There's nothing more fun than travelling out of town and hitting little out of the way thrift stops or dusty antique stores and digging for treasures. And city-wide garages sales! Love them. I've learned to appreciate a little rust. My favorite things though are old jewelry, purses and the kinds of things we had back in the fifties. Yes, I know that dates me, but I loved that era when everything seemed simple. Of course we also got under our desks for drills in case of nuclear attack. Looking back, we were pretty naïve.
My shop is in Galveston, a town known for its Victorian houses. It was once the favorite getaway for the rich and famous on the Texas coast. In those fun fifties, there was a lot of illegal gambling too with stars like Frank Sinatra crooning on the pier stretching out into the Gulf of Mexico. I don't live in Galveston, which has been devastated by hurricanes about three times a century, but close enough to commute when I work in the shop about five days a month.
In December we celebrate Dickens on the Strand, a weekend when Galveston remembers the Victorian era by dressing in costume. There are parades, steampunk fun and lots of food and drink. I dress up and work that weekend. It's great to see everyone enjoying the Victorian vibe. And of course I sell them the cameos, hat pins and gloves to go with their costumes. That's what I spend the rest of the year treasure hunting for, right?
TEXAS HEAT………..
A surprise inheritance. A family of strangers. And a man she can't avoid . . .
Cassidy Calhoun can't believe she's the secret daughter of an oil billionaire. This small-town Texas girl with student loans by the barrel has never gotten a thing she didn't earn for herself.
The terms of her late father's will say Cassidy—and her newfound spoiled half-siblings—must work a year at the family's floundering business before they inherit a dime. Too bad the only thing Cass knows about oil is that it makes the junker she drives go.
Mason MacKenzie, the evaluator for their test, will help her get up to speed. Or will he? Mason is a boot-wearing, truck-driving Houston hottie who runs Calhoun Petroleum's biggest rival. The sparks between him and Cassidy could combust any minute. But the closer they get, the more strange near-accidents Cassidy seems to be having. And Mason has plenty of reasons to play up their attraction for his own benefit.
If she can trust him, the two of them working together might save a crumbling dynasty. But if she can't, Cass might just lose both her fortune and her heart . . .
You can purchase Texas Heat at:
Kensington Books
ABOUT THE AUTHOR: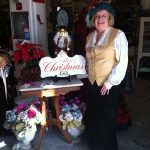 Gerry Bartlett is a native Texan and former teacher with more than twenty published novels. She lives near Houston, Texas.
Author Links:
Website: http://www.gerrybartlett.com/
Twitter: https://twitter.com/gerrybartlett
Facebook: https://www.facebook.com/gerry.bartlett.5