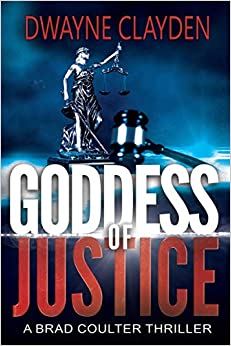 GODDESS OF JUSTICE BY DWAYNE CLAYDEN
Attend the virtual book launch by registering here!
Make sure you check out our Meet The Author interview with Dwayne!
A series of seemingly unrelated deaths have occurred around the city. When one is an obvious homicide, Detective Brad Coulter gets the case. Coulter has barely started investigating when more murders take place. It is clear that the killer not only understands Crime Scene Unit protocols but also has special forces military skills—or training in a Tactical Unit. During the investigation, Detective Coulter realizes he has a connection to some of the victims. Then the Crime Scene Unit discovers evidence that points to Coulter as the murderer. Now hunted by his own police service, he has to clear his name.But the killer has other plans.
ABOUT THE AUTHOR: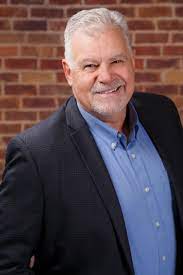 Dwayne Clayden writes crime thrillers. Dwayne was born and raised in Calgary, and resides in Bowness.
Crisis Point, Dwayne's first novel, was a finalist for the 2015 Crime Writers of Canada, Arthur Ellis Awards.
In his 40-year career, Dwayne has served as a Calgary Police Officer, Calgary Paramedic, tactical paramedic, firefighter, emergency medical services (EMS) chief, educator, and Academic Chair at SAIT.
Dwayne is a popular speaker at conferences and to writing groups presenting on realistic police, medical and paramedic procedures.
The co-author of four paramedic textbooks, he has spoken internationally at EMS conferences for the past three decades.
More information can be found about Dwayne at: DwayneClayden.com and at Amazon: https://www.amazon.com/Dwayne-E.-Clayden/e/B0034PT4RI